VISIT TO LONDON BUS MUSEUM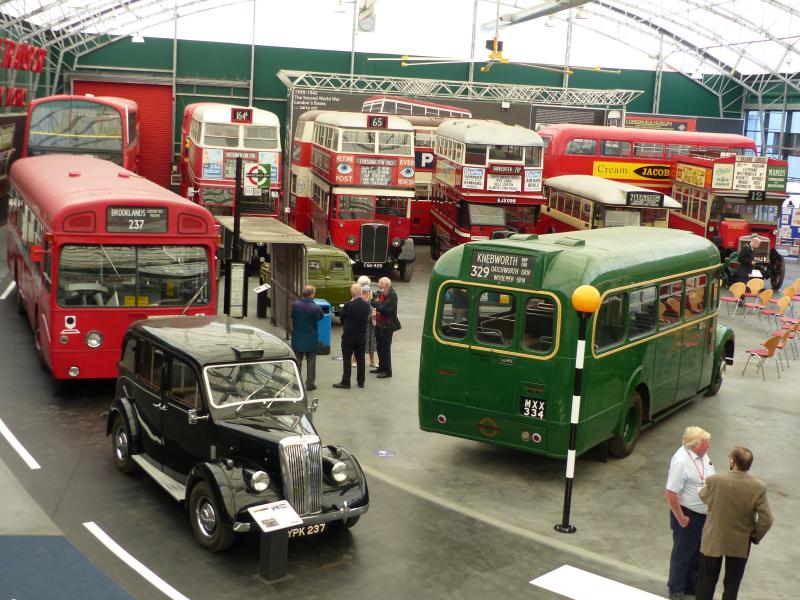 Join us on a special day trip to the London Bus Museum at Brooklands on Thursday 26th May 2022
The day will commence with a transfer by heritage bus from Weybridge station at 10.30; or you can choose to drive.
Leon Daniels OBE, Chairman of LBM, will open the day with a presentation on the London Bus Museum, its displays and future aims. Our party will then split into three groups for guided tours to include the displays and workshop.
A sandwich buffet lunch will be provided; after lunch, you will be able to visit the London Bus Museum at your leisure, together with the Museum shop and the other areas of the Brooklands Museum complex. The London Bus Museum is a separate Museum to the Brooklands Museum, but LBM shares the site and one entry ticket covers both museums. The only exclusion is Concorde, for which all visitors have to pay an additional amount (currently £6) if they wish to tour the inside of the aircraft on site.
Our day finishes at 15.00 or 16. 00 (participants' choice of departure time), with a trip back to Weybridge station by heritage bus, including a short scenic tour and photo stop. Those who chose to come by private car are free to leave at their own convenience.
The cost for this day out to an excellent bus museum that partners the London Transport Museum and the Friends in many events is: £28 per head. If you are a member of the London Bus Museum or a Brooklands member, you will receive a reduction of £10, making the cost £18. These members are asked to bring and show their membership cards.
This trip is now fully booked.