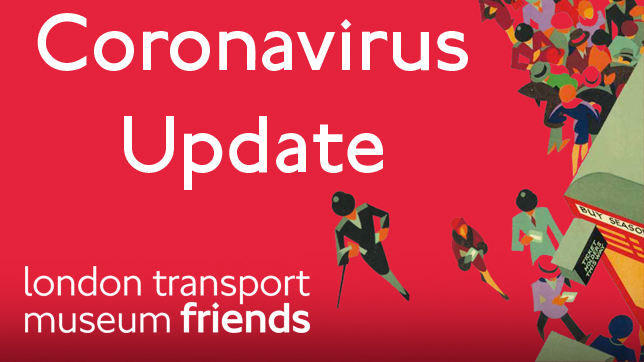 We are delighted to announce the resumption of our tours and visits programme.
IMPORTANT NOTICE TO VISIT AND MEETING ATTENDEES
Anyone who has booked on a visit (or who plans to attend a meeting) must not attend if they have tested positive for Covid, or show main Covid-like symptoms, on any of the five days before the event. This is in line with current Government advice and is designed to avoid the spread of infection to others.
For those who have booked on a visit, we will give sympathetic consideration to a refund in such circumstances; each case will be considered individually on its merits. We may ask for documentary confirmation of a positive test. To be considered for a refund, you must give advance notice of your non-attendance to the organiser, as soon as you can and at least 24 hours before the start of the event.
There are other events organised by the London Transport Museum, to view them click here