DEVON REVISITED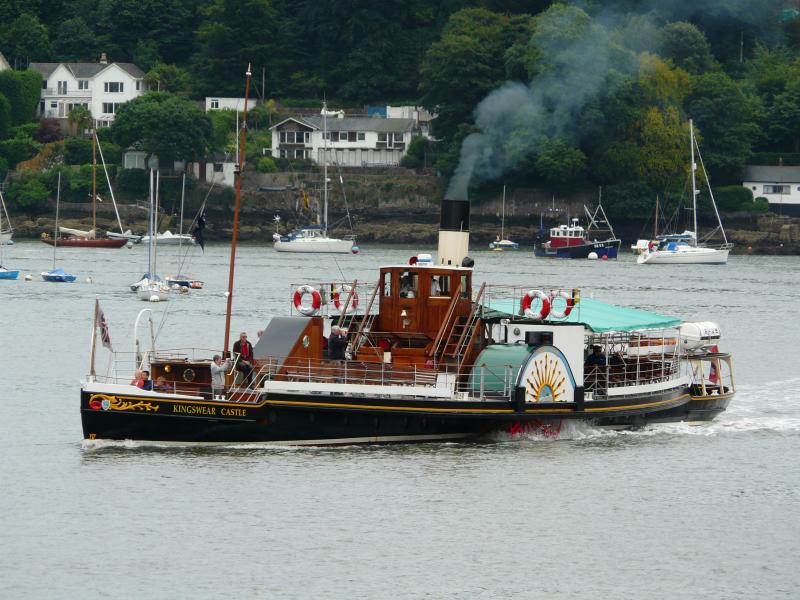 The tour departs on Wednesday 18th Seeptember and returns the following day on Thursday 19th September.
We will depart from London Paddington at 07:05 or Reading at 07:25, in either First or Standard Class and travel directly to Paignton. Here we will catch the 10:45 Dartmouth Steam Railway service to Kingswear. We will be seated in the 'Devon Belle' observation car for the return journey.
After the short ferry crossing to Dartmouth from Kingswear, we will board the Paddle Steamer 'Kingswear Castle' for a cruise the whole length of the River Dart to Totnes, during which time you will be provided with a packed lunch. On this trip you will have the chance to discover the workings of this magnificent vessel under the command of Captain Richie Swinglehurst.
Upon our return to Paignton, we will travel one station on the branch line to Torquay for our overnight stay at the 4-star Grand Hotel. Dinner will feature a new Murder Mystery production.
On Wednesday morning, after a superb 'Devon Breakfast', you are free to spend your time in this beautiful part of the country, or take advantage of the hotel's magnificent indoor pool. We will have a late check out and then take lunch, either at a local restaurant or in the hotel. From there, we will take our direct train to Paddington at 14:54, arriving at 18:30.
For further details and a booking form, please see the Summer 2018 issue of Friends News