BRITISH AIRWAYS HERITAGE CENTRE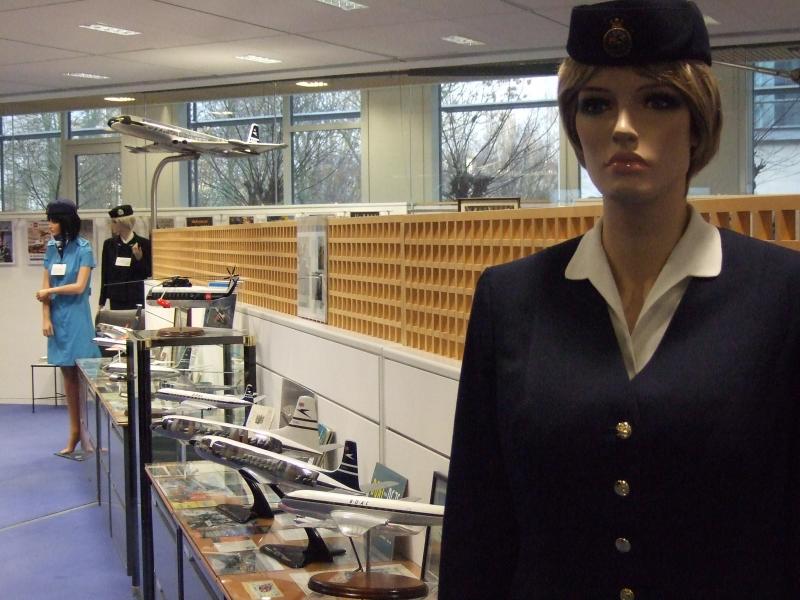 Sorry. This visit is now fully booked. We are hoping to arrange further vists to the Heritage Centre in due course.
The British Airways Heritage Collection has existed since the formation of British Airways. It was formed to preserve the records and artefacts of British Airways' predecessor companies (BOAC, BEA, BSAA and the pre-war Imperial Airways), as well as those of British Airways Ltd.
The collection comprises an extensive document archive, recording the formation, development and operations of these companies, as well as memorabilia and artefacts. Over 400 uniforms from the 1930s to the present day are preserved, as well as a large collection of aircraft models. There is also a large collection of photographs and probably the most complete set of aviation posters in the UK.
Participants should travel by London Underground's Piccadilly Line to Terminal 5 at Heathrow Airport. We have arranged with British Airways for our members to board their Shuttle Bus at Terminal 5 (Bus Stop 29 in the Terminal 5 Bus and Coach Station) at 10.15. John Kateley will meet participants at the bus stop from 10.00. We must travel as a group, as security will be tight. We will return to Terminal 5 by British Airways Shuttle Bus at around 14.00.
If you wish to come along, please apply by Saturday 5th May and preferably by e-mail to: helen.friendstrips17@gmail.com; and, after confirmation that you have a place, forward payment of £10 per person to the address below, stating your Membership Number and including a stamped addressed envelope. Cheques are payable to the 'London Transport Museum Friends'. Alternatively, send your request to come along and payment, membership details and a stamped addressed envelope by post to: Helen Kateley, Trips Administrator, 2 Hillcrest, The Green, Horsted Keynes, West Sussex RH17 7AD.
Whether you apply by email or post, please also give contact phone number(s); postal address; and e-mail details (if available).