BUSES FESTIVAL AT GAYDON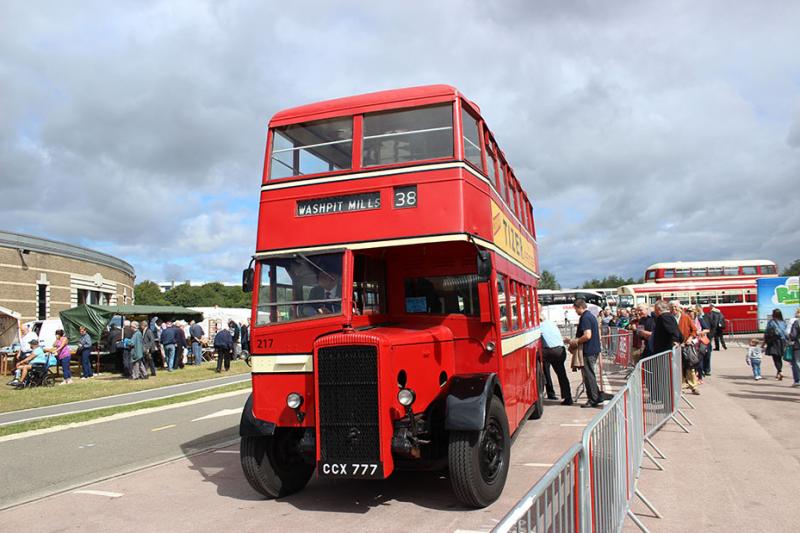 The Friends are visiting the Buses Magazine Festival at the British Motor Museum at Gaydon in Warwickshire on Sunday 20th August 2017.
The party will meet at 08.50 outside the M&S Food Hall in the middle of the ground floor of St. Pancras station; participants will then walk as a group to the coach station at the far (Thameslink) end of the station.
We will depart by coach at 09.00 and expect a quick run to Gaydon along the M40, with a refreshment stop at Oxford Services.
The cost of £32 per person includes:
Return coach travel from St. Pancras
Admission to the event and Museum
Six hours at the show. Over 100 heritage and modern vehicles will be present, along with trade stalls. Three will be free bus rides throughout the day.
Entry to the British Motor Museum, with over 160 vehicles showcasing British innovations in both road and race cars. Amongst the many exhibits, you will be able to see the resident LTM vehicle on loan to the Museum: the S type open top bus dating from 1923.
A Buses "Goodie Bag"
Services of Mike Kay your Tour Manager (phone on the day: 07801 039148)
There are catering facilities on site.
To book, please complete the booking form in the Spring issue of Friends News and mail it to the address shown with your cheque payable to ATTC and an SAE. Write Gaydon on the envelope. Closing date for applications is Saturday 1st July.
For more information about this tour, please contact mkay@aslairlines.com