KIRKBY GREEN LIGHT RAILWAY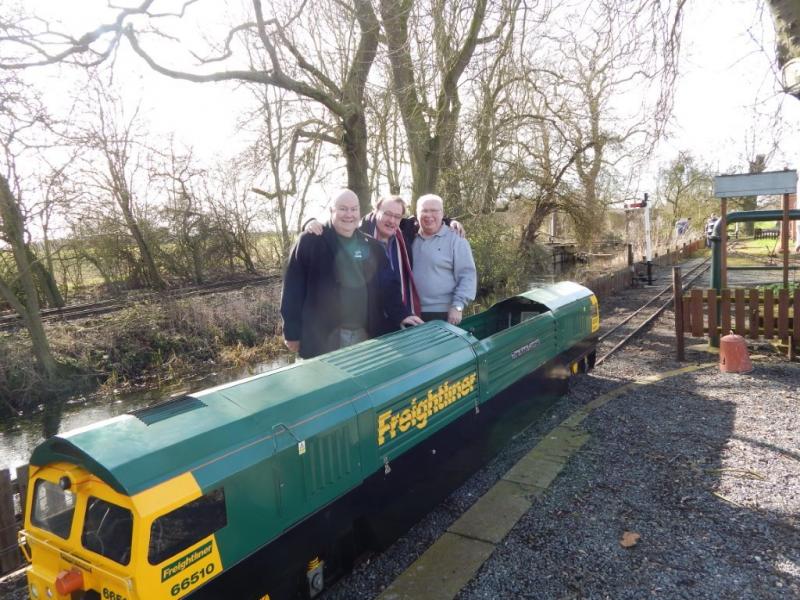 This tour is designed for the narrow gauge enthusiast. If you have ever thought of building your own garden railway, or just enjoy riding on them, this is tailor made for you. We will visit the Kirkby Green Light Railway on Saturday 10th June 2017.
We depart from St. Pancras at 08.00. The Railway is just past Grantham. We will stop at the Red Lion in Digby (3 miles from KGLR) for coffee on arrival, then lunch. Here we will meet our host, Stuart Ravell, who built the KGLR from scratch, into a line with almost two miles of track. The line is fully controlled by semaphore and colour-light signals, operated from two signal boxes. With five steam locomotives operating and three diesels, you will be able to experience a fully working 10 1/4 inch gauge layout which Stuart is opening specially for the LTMF group.
Stuart will tell us about all the hard work he and his team have put into building the line. The scenery surrounding the railway is very pleasant, with a beautiful watermill. You will be able to help out in the signal box and two members will be given the chance to drive one of the locos.
This is a very relaxing day. We hope to be back into St. Pancras at 19.30.
The Tour price includes:
Return coach transport from London
Coffee and lunch
Unlimited rides on the KGLR
The services of a Tour Manager
A contribution to Stuart's chosen charity: MacMillan Nurses.
The tour costs £39 pp. and is open to members of the Friends only.
To book, please complete the application form in the Spring 2017 issue of Friends News.