NEW SOUTH WALES TRANSPORT HERITAGE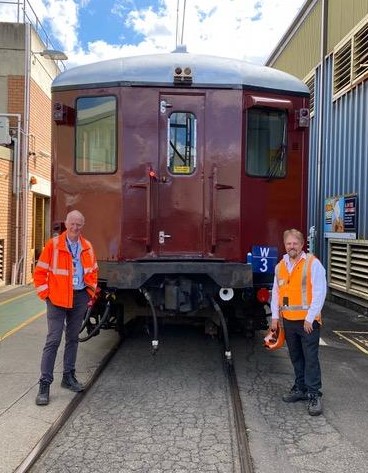 Howard Collins has an active involvement with New South Wales transport heritage, both as a passionate personal interest and in connection with his professional role as Chief Operations Officer (Greater Sydney) - Transport for New South Wales.
Howard gave a presentation to the Friends in 2020 via YouTube (where his talk may still be viewed).
He will give a further update on transport heritage projects in a live presentation in the Cubic Lecture Theatre at London Transport Museum on Monday 13th September 2022 at 18.15 hours.
Friends will be able to reserve a place when bookings open in early August.