A JOURNALIST'S VIEW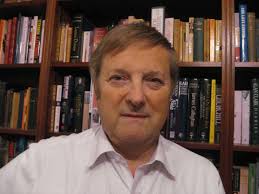 Nick will talk on his lifetime fascination with public transport.
Nick Comfort is an experienced London based newspaper, broadcast journalist and author with a background in politics, transport, defence and Scottish affairs.  He spent 20 years in the Lobby at Westminster, and has written leaders for the Telegraph and the Sun and over 500 obituaries for the Telegraph.  He has reported from over 30 countries.  As well as freelancing in these fields he undertakes projects for a range of consultancies, lectures on his field of expertise and has led media and security training teams.  He is a 50-year member of the Omnibus Society, writes for Today's Railways, and is a working volunteer at the Bluebell Railway.
Cubic Theatre. London Transport Museum, Covent Garden.
Monday 17 February 2020. 18.15 hours.
If you wish to book more than one place, please do not do so on the website, but instead email your request direct to the Friends' General Secretary, Susan Gilbert, at Susan.Gilbert@ltmuseum.co.uk
If you have booked, but then find you cannot attend, please email Susan at the same address to let her know and enable the place to be released to others.
Can't make it to a Friends meeting?  When it is possible, our meetings are normally streamed live via our YouTube channel: https://www.youtube.com/ltmuseumfriends , where you can also find a selection of our previously streamed Friends talks.
REGISTER INTEREST