LONDON & SOUTH WESTERN RAILWAY ROUTES TO THE CITY AND WEST END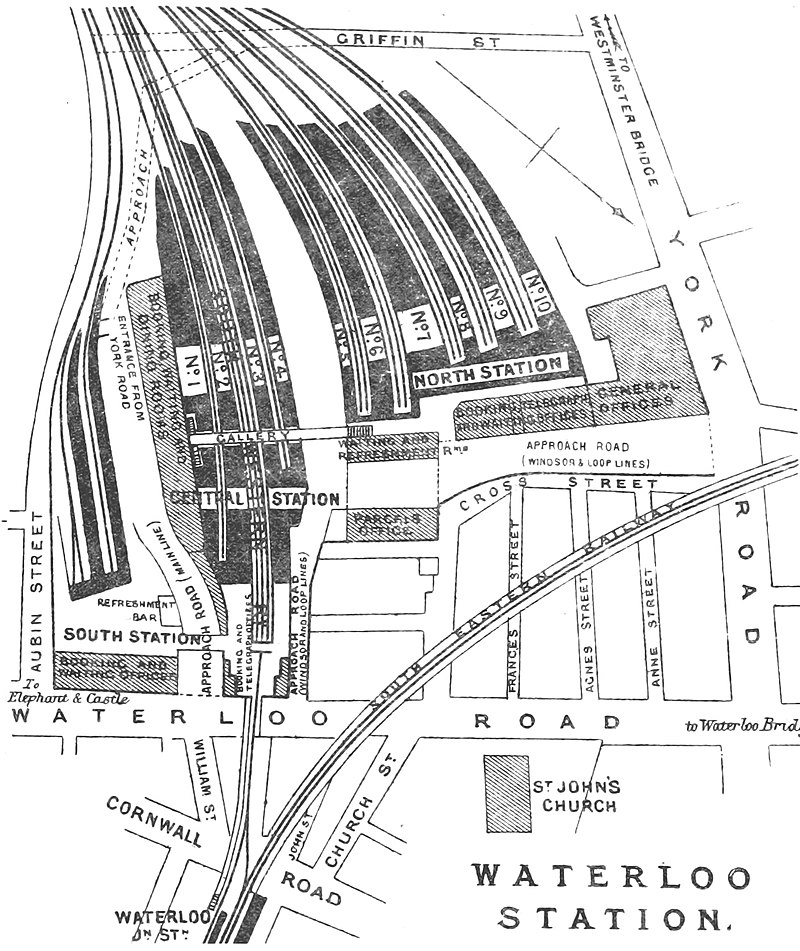 Speaker: John King.
The original terminus of the LSWR opened at Nine Elms in 1838 but as early as 1836 plans were being made to extend further east towards the City. Even Waterloo, to begin with, was not intended as a terminus but as a through station. Over the years the LSWR hatched many schemes to get closer to the City and West End. This illustrated talk will trace the history of those schemes and services.
Lecture Theatre. London Transport Museum Acton Depot.
Thursday 16 May 2019. 14.00 hours.
There are 60 places available for this talk, so please book early to hopefully save disappointment to the Friends' General Secretary, Susan Gilbert. You either book online or phone Susan. If you wish to book more than one place, please do not book on the website, but instead e-mail your request direct to Susan Gilbert, at Susan.Gilbert@ltmuseum.co.uk or telephone on 020 7565 7296.
If you have booked, but then find you cannot attend, please email Susan at the address or by phone to let her know and enable the place to be released to others.
REGISTER INTEREST