THE FUTURE OF PUBLIC TRANSPORT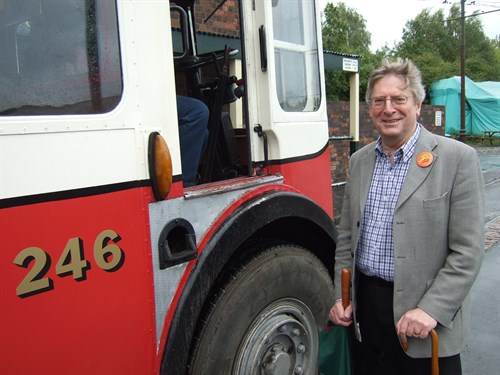 In "The future of public transport - Autonomous Utopia or Railbound Perfection?" Andrew Braddock will review the current state of the art, building on the history of service provision over the past 200 years, and explain the likely impact of measures to improve urban air quality and relieve congestion, while exploring the potential for IMC, MaaS, CAVs and a plethora of acronyms yet to be applied!
Andrew Braddock retired from Transport for London, where he was Head of Access & Mobility, in 2003 to establish "A B O U T" (Andrew Braddock On Urban Transport or About Bus, Overground, Underground, Tram) as an independent consultant. Andrew is Chairman of the Light Rail Transit Association and of the Promotions Group of industry body UKTram.
He describes himself as a passionate European and a lifelong advocate of electric public transport in the form of trams and trolleybuses.
Cubic Theatre. London Transport Museum, Covent Garden.
Monday 29 January 2018. 18.15 hours.
If you wish to book more than one place, please do not do so on the website, but instead email your request direct to the Friends' General Secretary, Susan Gilbert, at Susan.Gilbert@ltmuseum.co.uk
If you have booked, but then find you cannot attend, please email Susan at the same address to let her know and enable the place to be released to others.
Can't make it to a Friends meeting? When it is possible, our meetings are normally streamed live via our new YouTube channel: https://www.youtube.com/channel/UC_u43C_w46Fb3KigjsAbSsQ.
And if you've missed a past meeting that we've streamed you can catch up with it on our periscope page: https://www.periscope.tv/LTMuseumFriends
REGISTER INTEREST