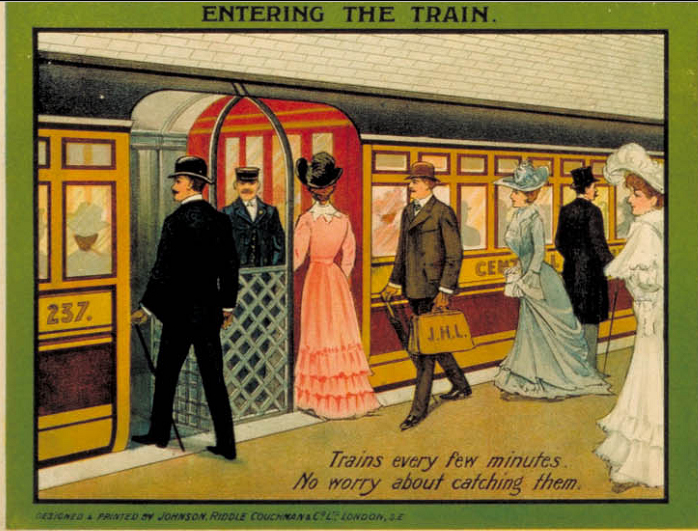 Are you a member of a local organisation? Would you like to hear a talk on the fascinating story of London's transport history covering 150 Years of London's Underground and The Year of the Bus. The Story of London's Buses, describes how London's buses and bus services have evolved from the first horse bus service in 1829 to today's extensive network carrying six million passengers each working day.
The talks service is provided on behalf of London Transport Museum by the London Transport Museum Friends. We can usually accept talk bookings from anywhere inside the M25; talks in locations beyond may be possible, subject to speaker availability.

There is a charge of £50 for the talks service. This includes a donation to the London Transport Museum Friends (which in turn will be used to support Museum projects) and will also cover the speaker's travelling expenses.

Are you interested? Then please contact the Friends' General Secretary, Susan Gilbert. She can be reached by email on susan.gilbert@ltmuseum.co.uk or by phone to the Friends' Office on 020 7126 1058. Please leave a message if necessary, as Susan is not in every day.