TEN WAYS TO INCREASE BUS AND TRAIN PASSENGER NUMBERS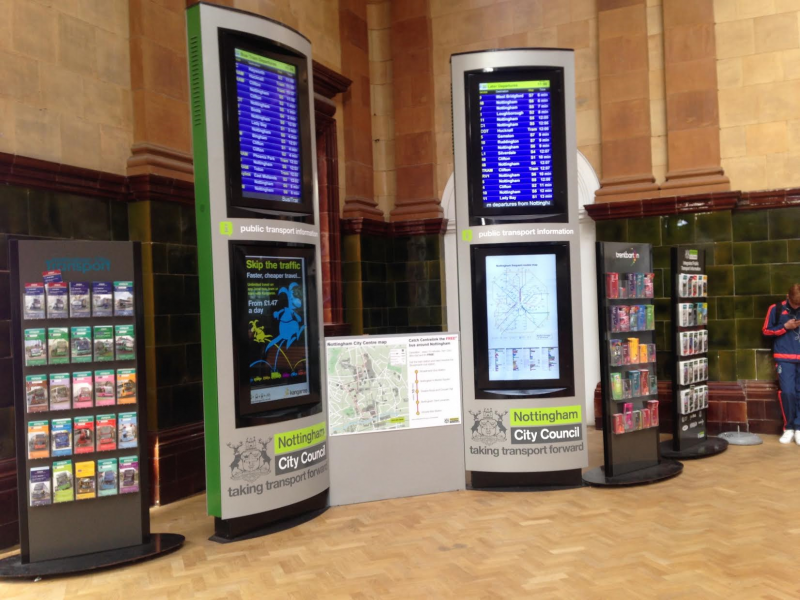 Roger French, formerly Managing Director, Brighton & Hove Bus Company
Find out why Nottingham Station (shown above) is unique and should be a trailblazer for better information; and more ….
It's a constant struggle for bus companies to increase the number of passengers travelling. Even London is now seeing a decline as journey times increase with worsening congestion. Since retiring in 2013 Roger French has travelled extensively by bus and train all over the UK and based on these 'hands on' experiences as well as his forty year career, which began with London Transport in 1970 and ended with a 28 year stint running Brighton & Hove Bus Company, he has established ten simple ideas to achieve passenger growth on buses and trains. He'll be sharing these ideas with London Transport Museum Friends before taking them to a wider industry audience later in 2017.
Cubic Theatre. London Transport Museum, Covent Garden.
Monday 27 February 2017. 18.15 hours.
Can't make it to a Friends meeting? Our meetings will now be streamed live (when possible) via Periscope viewable on our twitter page, https://twitter.com/LTMuseumFriends, along with our usual live tweets.
And if you've missed a meeting that we've streamed you can catch up with it on our periscope page: https://www.periscope.tv/LTMuseumFriends
REGISTER INTEREST