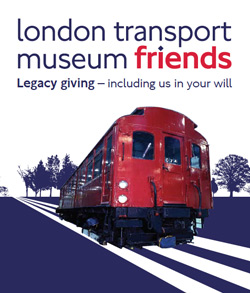 You might like to consider making a bequest to the Friends in your will. This could be of your own collection of transport memorabilia. Or it could be a cash bequest, which will be used to help the Friends in supporting the Museum's conservation and restoration projects.

Bequests to the London Transport Museum Friends are wholly exempt from inheritance tax.

Future visitors to the Museum will be grateful for your legacy, bequest or gift and your generosity will be acknowledged.

Anyone can leave a legacy to the Friends and it doesn't have to be for a lot of money click here for more information.