LEYLAND BUSES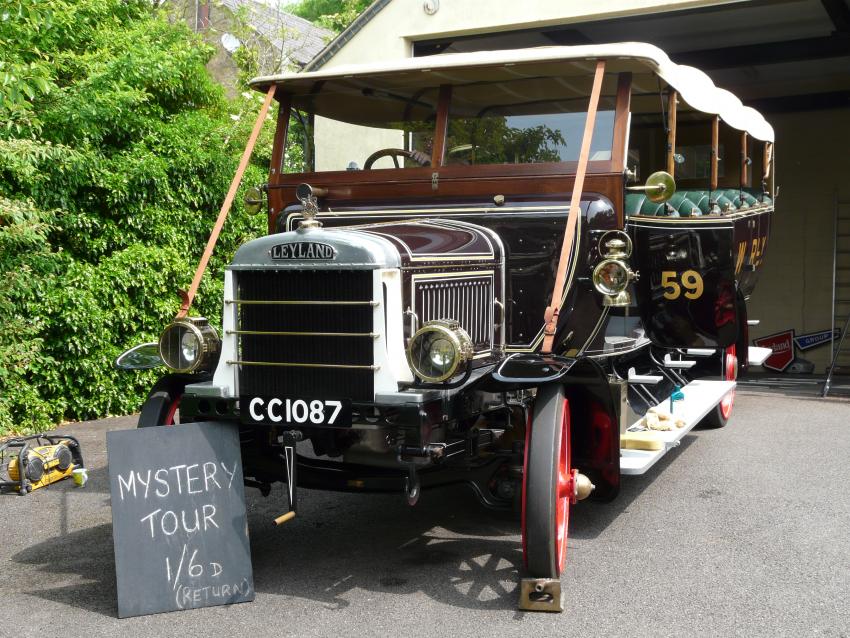 The Museum reached agreement with Mike Sutcliffe MBE to purchase three outstanding early Leyland buses. All three buses have been the outright Concours d'Elegance winners of the London-Brighton Historic Commercial Vehicle Run and have been authentically restored to the highest possible standard.
The three buses all have a London connection - the 1908 X-type London Central double-decker, the oldest surviving British-built bus; the 1914 LNWR 'Torpedo' charabanc (pictured here); and the 1924 LB5 'Chocolate Express'.
The Friends actively supported succesful fundraising appeals for these three acquisitions . The three buses are now in the Museum collection. The X-type double-decker is currently on display at Covent Garden. The other two vehicle are kept at the Museum's Acton Depot.
MAKE DONATION