Friends team are tops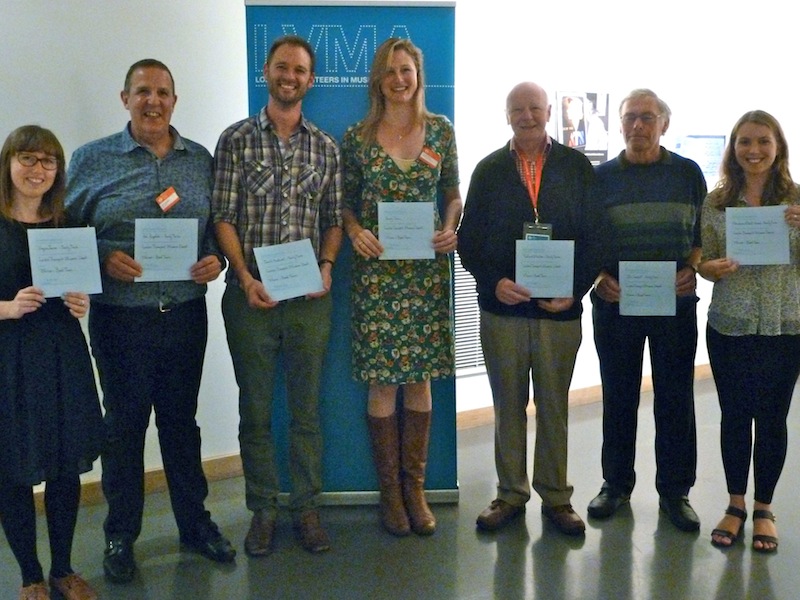 London Transport Museum and its Friends walked off with a top award at the London volunteers In museums awards.
Battling against strong competition and a record number of nominations, the Family tours team were overall winners in the Best Team Category. Developing programmes for widening access to the Depot at Acton for family audiences, team members are David Southworth, Richard West, Stephanie O'Neill-Winbow, Richard Moules, Paul Bogalski, John Campbell and Virginia Jenner. Runners up were the Aldwych tour guides.
Many other Museum volunteers and Friends were runners up in this and other categories:
Bringing innovation: Niall Devitt and Richard West
Going the extra mile: Ian Read and John Hart
Developing in a role: Dean White and David Clark
Long service: Fred Ivey
Special youth: Jack O'Riordan and Sarita Taylor
Supporting, managing and encouraging others: Barry LeJeune, Eli Bligh-Briggs and Hannah Steele
In an encouraging address, Jim Hutchinson, Chairperson, London Heritage Volunteer Managers Network, said that there was clear evidence that volunteers were likely to live longer and to enjoy an enhanced lifestyle.
The photo shows members of the Family tours team with their winners' certificates.