Bumper weekend for Friends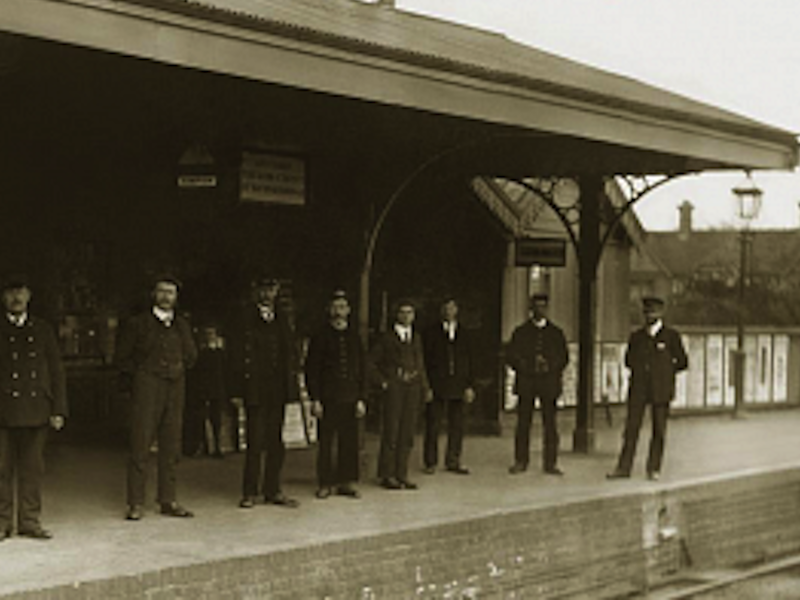 September kicks off with a bang this Sunday when Friends are spoilt for choice.

Hampton Transport Gala will mark the 150th anniversary of the opening of the railway between Fulwell Junction and Shepperton and the 150th birthday of Hampton Station.

Whilst at the opposite site of London is the final garage open day for the Year of the Bus at Dartford.

And in Metroland, Greenline Routemaster RCL 2229 will be providing the bus link from Amersham station to the old town for Amerisham Heritage Day.
The Hampton Gala is bringing together an 1885 London & South Western Railway steam loco and coach built in 1910 from the Bluebell Railway together with a collection of vintage London buses likely to include the Museum's Scooter LT 1076. Local venues are also hosting a transport collectors' fair and an exhibition about the role of London's buses and crews in World War I.
When Arriva throw their doors open at their 1980s Dartford garage they will be offering round trips from the the station and displaying some 30 buses ranging from heritage to their new Sapphire. The Museum will be there with a pop-up shop and information about the Friends will be available from stewards on the Museum buses.
September also brings two more bumper weekends with the Depot open weekend on the 13th and 14th with a WWI theme and a special weekend on the Epping Ongar Railway 26th to 28th September. This will include the operation of the Cravens Tube train over the line hauled by a diesel loco and all four of the prototype Routemasters, including RM1 and RM2 from the Museum.