Friends Docklands tour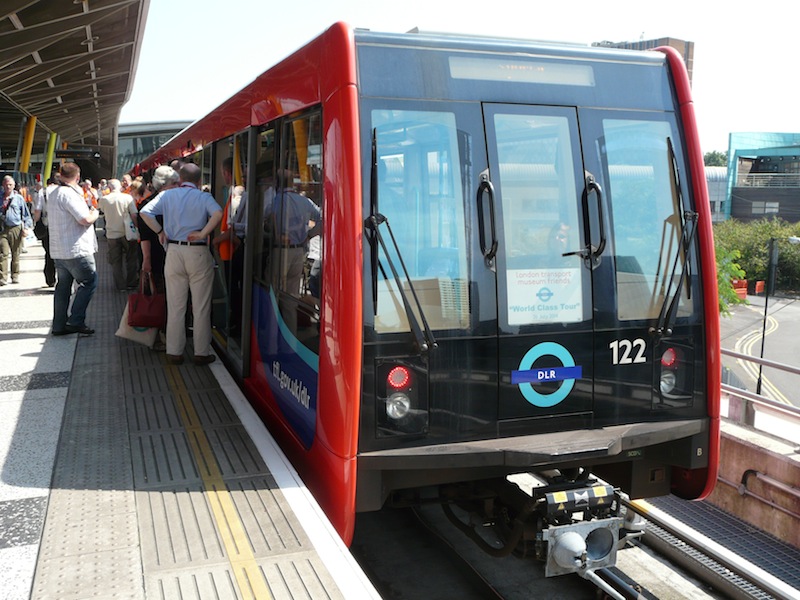 More than 100 Friends took the opportunity to visit the Docklands Light Railway on Saturday on an exclusive train.
They toured the whole of the DLR network, with the exception of Bank and Beckton, where the special train could not be accommodated within the busy service schedule.
Commentary throughout by guide Katrina on the transport and industrial history of the areas passed through as well as sights such as the Olympic Park.
The highlight of the trip was a rare passenger operation into Beckton Depot, which the assembled Friends toured.
The visit concluded with a trip on DLR's sister cable-car operation, the Emirates Air Line, across the Thames.
The trip was hosted by a team of volunteers from DLR and Serco staff in return for a donation from the tour party to the DLR's chosen disability charity, Whizz Kidz.
Light rail trips are proving to be the Friends' most popular, with everyone a complete sell-out. This time 500 applied for the hundred tickets. It is hoped to have another return visit to the DLR in due course.