Battle Bus in City cart-marking ceremony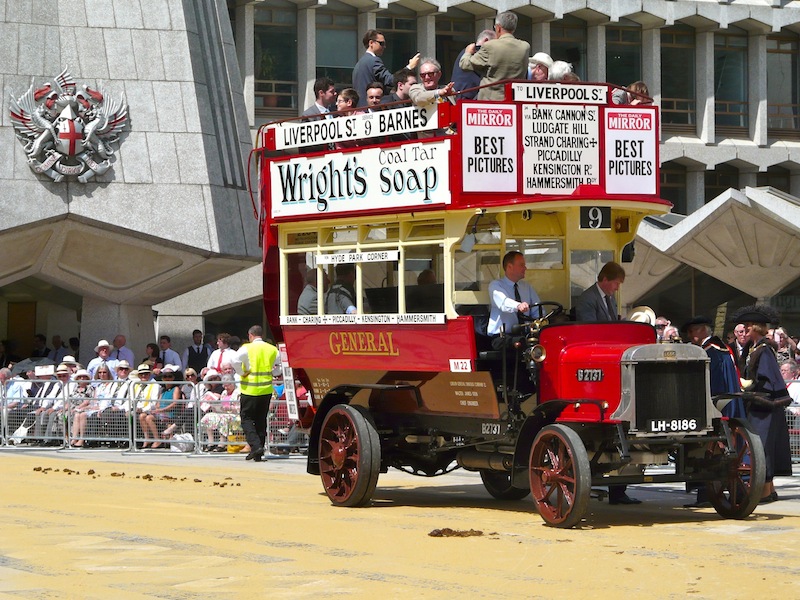 Battle Bus was the star of the annual cartmarking ceremony at the Guldhall this morning. The centuries-old event is organised by the Worshipful Company of Carman, in the presence of the Lord Mayor of London.
The Corporation of the City of London has exercised its rights over carts and carriers since its inception, for transport is the lifeblood of commerce, and the City was ever the hub of the nation's prosperity.
Once a year, Carmen bring their horse-drawn waggons and carriages, steamers, veteran and vintage lorries, buses and coaches, and modern trucks and tractor units, to be branded, or marked, with a red-hot iron, on a wooden plate, with the year letter and the carr number, as a reminder of centuries of service to the City and to maintain their ancient tradition.
The Carmen of today are still the carriers of the nation's goods, and the City retains the right of marking. Organised by the Carmen, the Corporation's ceremony itself, in Guildhall Yard, sees each vehicle brought for the Master's inspection, then branded by the Keeper of Guildhall. Afterwards the Lord Mayor, Sheriff, Master Carman and Wardens doff their caps as each vehicle passes the rostrum, and then join in fellowship for lunch in the Great Hall.