Farewell to C-stock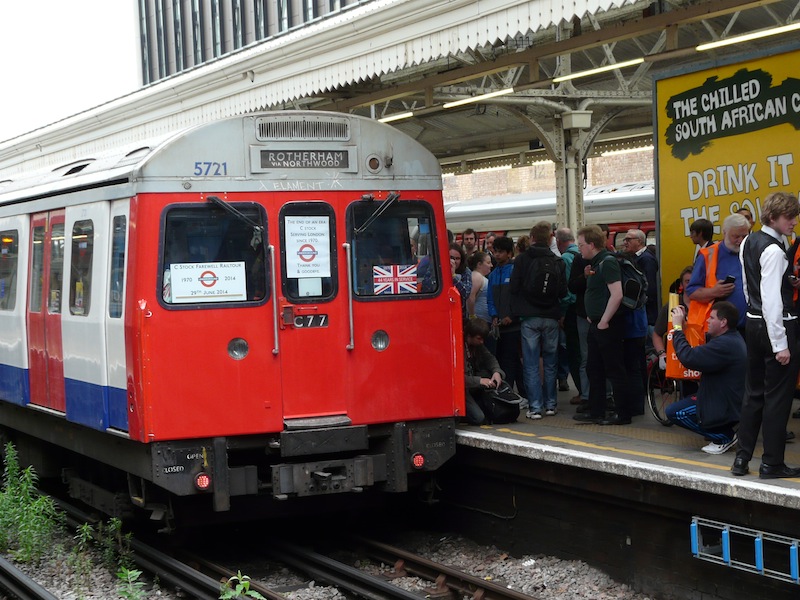 Enthusiasts paid a fond farewell to the Underground C-stock today, as one of these trains took a last journey round the regular operating territory of this 40 year old stock.
Starting at Moorgate, the trip took in Wimbledon on the District Line, Barking on the Hammersmith & City, then a circuit of the Circle Line finishing at Hammersmith.where the final whistles blew.
The train was stewarded by London Underground managers, assisted by the Museum Friends.
A Museum pop-up shop at Barking did good business, including sales of the new Hammersmith & City Line history, published to mark the Line's 150th anniversary, which will be marked by steam specials in August.