Brighton breezy tour for Friends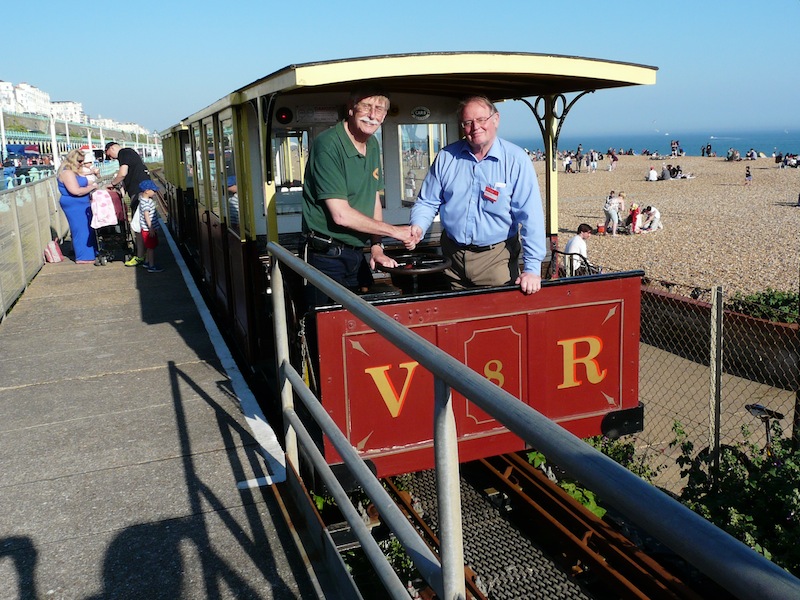 A group of over 30 Friends enjoyed a run along the Sussex coastline on one of Britain's top scenic bus trips from Eastbourne to Brighton. It was followed by a champagne fish and chip lunch in the Palm Court on Brighton's Pier.
In the afternoon there was a trip to the Devil's Dyke followed by two bus garage visits which allowed the inspection of the surviving visual remnants of Brighton's tram and trolleybus networks.
The trip was rounded off by a visit to Volk's Railway - Britain's oldest continuously working electric railway - and a trip round the worjshop.