Crossrail visit for Friends' team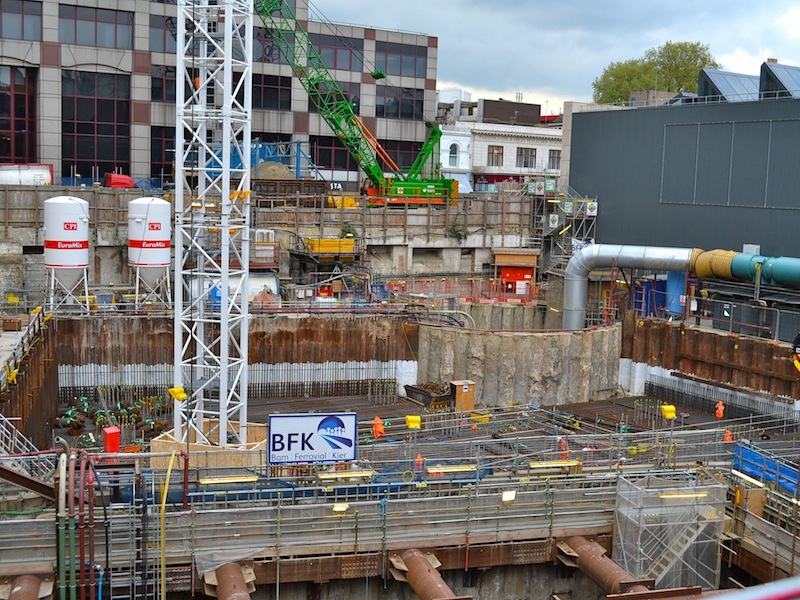 With Crossrail the biggest construction project in Europe, an opportunity for Friends' management and administrators to visit a key site couldn't be turned down.
Tunnelling works for the project - which links Reading with parts of Essex and south east London - are expected to finish by the end of the year, and the main focus of the project is switching to the construction of stations. It was a particularly difficult area to tunnel because of the varying substrates. Pipes were laid through the site so that grout could be pumped into the ground to make it more stable.
Key to the project is the construction of the central London stations, with most of them having two ticket halls at either end of double-length platforms.
For many, the heart of the project is at Farringdon, where Crossrail will not only link with the Underground, but with Thameslink and Great Northern.
Friends' executive and the programmes group saw the construction sites for both the eastern and western ticket halls. The eastern hall is being built next to Smithfield in Charterhouse Street. With platforms that are twice the length of a normal Tube station, the hall is immediately adjacent to Barbican station. Once built, the two stations will be linked by a bridge.
The western ticket hall is being constructed alongside the Farringdon Thameslink station which was opened last year. There will be no seperate entrance for Crossrail as there is a plan to breakthrough the flank wall of the Thameslink station.
As with most of the central Crossrail stations, the ticket halls are below ground with above ground development opportunites to be exploited later.
A full report will appear in the next issue of Friends News.
The photo shows the western ticket hall with the adjacent Thameslink station. Across the road can be seen the 1922 building for the Metropolitan Railway's Farringdon.