Major exhibition opens next month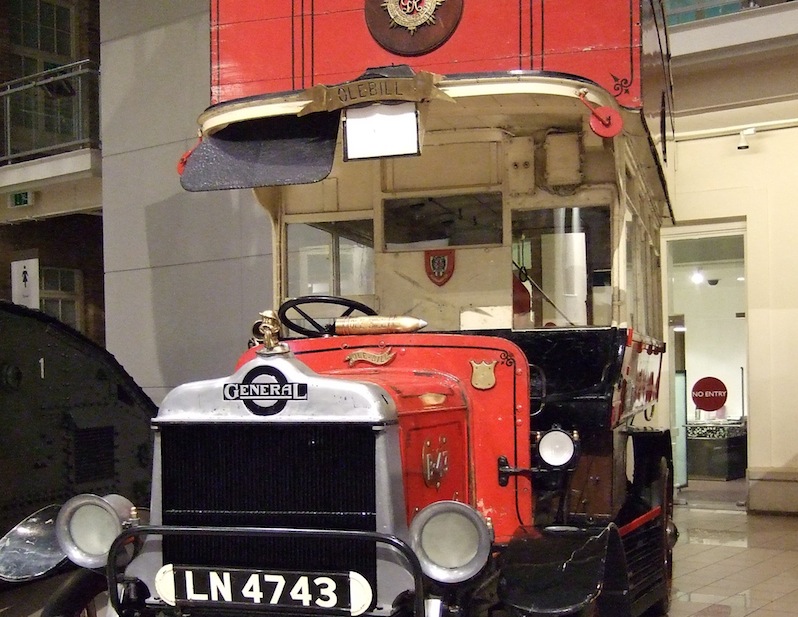 The untold story of London's home front during the First World War will open next month with Goodbye Piccadilly – from Home Front to Western Front at London Transport Museum. It will reveal how drivers took their buses to the Front to support the war effort, how women advanced into the transport workforce for the first time and how Londoners came under deadly attack from the air as total war came to the Capital.
Goodbye Piccadilly will present London Transport Museum's unique perspective on the First World War, exploring how the conflict accelerated social change; how it impacted on the lives of Londoners; and the essential role undertaken by bus service staff and buses in the war effort, both at home and abroad. It will look at the impact of aerial bombardment on life at home, as well as sheltering on the Tube and rationing – both of which were introduced for the first time. A key theme of the exhibition will be to examine the lives of women who were employed on a large scale to do the jobs previously occupied by men, including working as bus conductors and mechanics on London buses and as porters and guards on the Underground.
The exhibition will bring together objects from several collections for the first time, at the heart of which will be 'Ole' Bill', a 1911 B-type bus No. B43 on loan from the Imperial War Museum. It was one of over 1,000 B-type buses to be requisitioned by the War Department in 1914 for use on the Western Front. After the war it was refurbished as a permanent memorial to the role played by London buses in the First World War. Named after 'Ole Bill', Bruce Bairnsfather's popular wartime cartoon character, it became a symbol of the military and civilian struggle endured by men and women of the London General Omnibus Company and it appeared regularly in the Armistice Day parades until the 1960s.
Other highlights include First World War recruitment posters, rarely seen propaganda posters specially designed to be displayed in army billets overseas as a reminder of home, and a 1914 female bus conductor's uniform. Six animations by University of the Arts Central Saint Martins students plus new poetry from SLAMbassadors UK will offer new creative interpretations about the impact of the war. A highlight of the display is a newly acquired piece of 'trench art' – a decorated Daimler bus steering wheel from the war - which gives visitors the chance to reflect on what it might have felt like to be a bus driver on the Western Front.
The exhibition opens on Ffriday 16th May and runs until next year.