Crowds turn out for Open Weekend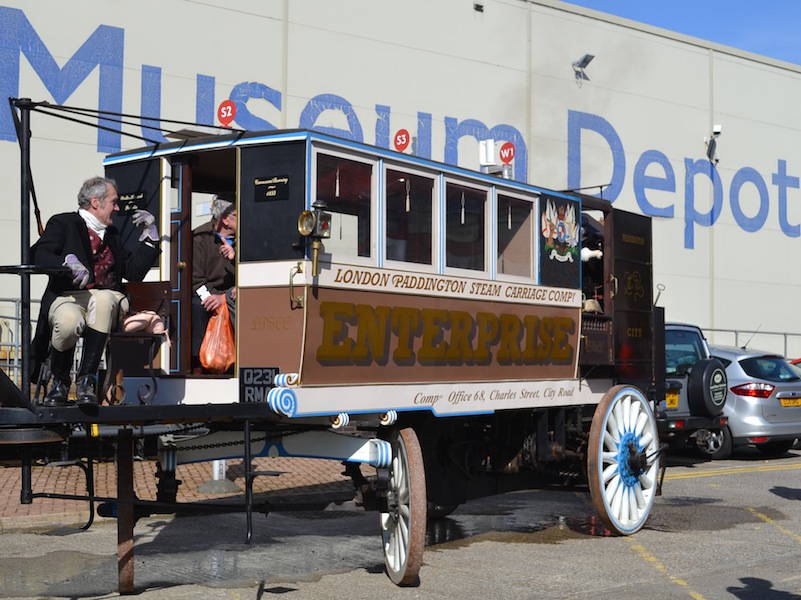 Spring sunshine brought out nearly five and a half thousand visitors to the Depot Open Weekend at Acton.
Celebrating the Year of the Bus, a replica of the Enterprise steam bus - which ran from Paddington station - took price of place outside the Depot greeting fascinated visitors as they arrived.
With the emphasis on buses, the Friends' volunteers were in high demand for stewarding the vehicles and assisting with hands on activities. Short films were shown and guest buses made an appearance.
Elsewhere, the Friends greeted Friends old and new and signed up 40 new ones. Happily joining up was Leon Daniels, TfL's Managing Director, Surface Transport.
Open weekends encourage collectors of all sorts of memorabilia, and there was plenty of variety on offer. Friends' Sales Manager, Dave Taylor and his team, took nearly £10,000 including the dealers' day on Friday.