Illustration exhibition opens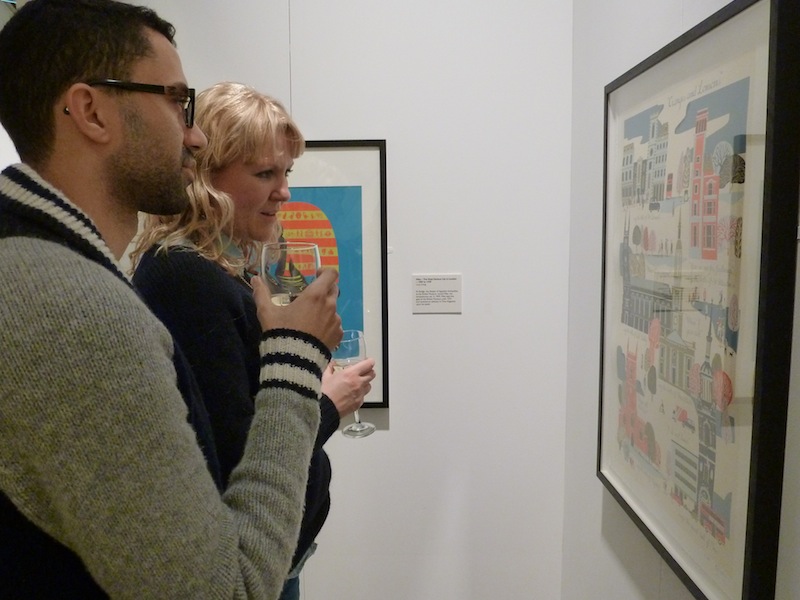 Continuing London Transport's support for design and illustration, the Museum's Serco Prize for illustration has been announced and the short-listed entrants have their work on display from Friday.
Friends also have the opportunity to explore the exhibition after hours and enjoy the opening evening of London Stories during Friday Late on Friday. There will be a bar and DJ and story telling for adults on board some of the heritage vehicles; a chance to illustrate your own London Story with short illustration workshops, and to strike a pose in a photo-booth with a choice of props. There will also be tours of the new Poster Parade – I Love London.

London Stories features the best 50 entries for The Serco Prize for Illustration and entrants were asked to create an illustration which visually captures a well-known or obscure London narrative; stories that were contemporary or historical, real or imagined.

The shortlisted illustrations celebrate a vibrant, multi-layered London – urban myths, historic events, remarkable characters and London's animal population. From ghost buses, Buffalo Bill's Wild West Show of 1887 and Lenin's 'love letter to London' to a Pearly King and Queen, and an escaped Monkey jazz band which won the gold. Other entries depict the ravens and the white bear of the Tower of London, Tin Pan Alley as well as literary and musical references such as The Picture of Dorian Gray, The Girl from Petrovka, Mary Poppins, Sweeney Todd and Oranges and Lemons. For the first time the exhibition will feature five short animated films. From the rise and fall of high rise tower blocks, LDN Flying machine to the animated video about 'Our Town'.
Three authors will reveal the inspiration behind their London stories and give short readings at a talk on 3 March. Travis Elborough's book, A London Year: 365 days of the city life in diaries, journals and letters is an anthology of diary entries from Tudor times to the 21st century. Hannah Velten discusses Beastly London and how animals have always played been important in the story of London, while Mark Mason describes his odyssey over several hundred miles as he walked the entire length of the London Underground system – over ground – passing every station along the way in his book, Walk the Lines. Book here.