Met 353 inspires community art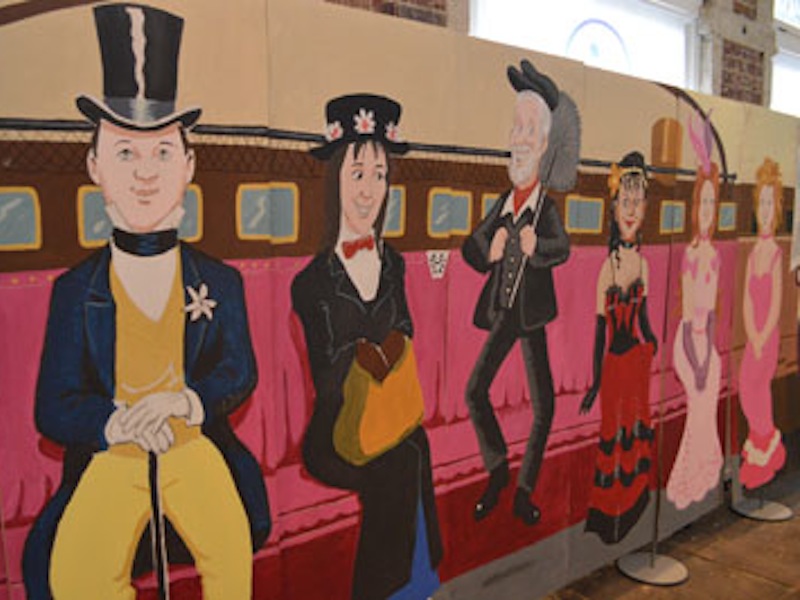 A Carriage Through Time, showcasing community art inspired by the recent restoration of Metropolitan Jubilee carriage 353 railway carriage, opens at the Museum on 31 January.
Displayed alongside archive material documenting the journey of the Metropolitan Jubilee carriage 353 from its heyday as a working carriage through to its restoration in 2012, the exhibition features artworks include string sculptures, pencil drawings, photography, film and mixed media work produced by 10 London community groups. It is the first time all the works have been brought together into one exhibition.
The heritage of carriage 353 from 1892 is woven into each strand of the exhibition and the show highlights the range and crossover of creative skills employed by designers, crafts people, artisan-makers and artists who were involved at every stage of the restoration project.
The exhibition is the culmination of a creative learning and skills development programme that ran throughout the 150th anniversary celebrations of the London Underground.. Funded by the Heritage Lottery Fund and the Friends, the creative learning and skills programme which has led to A Carriage Through Time exhibition offered community and school groups from across London the chance to take carriage 353 as a creative starting point to explore how heritage relates to their daily lives in London, now and in the future.
The exhibition runs until 6 April.