Last steam run for 150th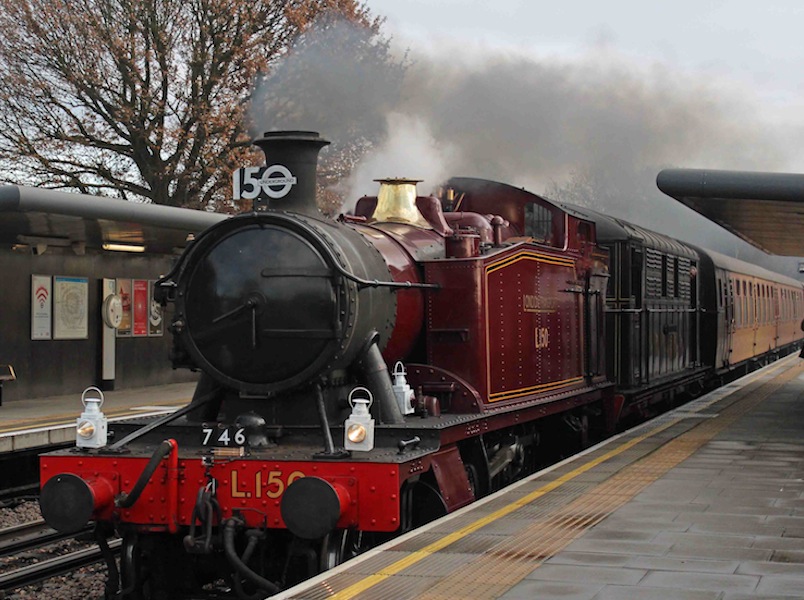 The last run of the exciting 150th anniversary of the Underground saw steam running over the Harrow-on-the-Hill to Uxbridge branch of the metropolitan line.
A rare treat in this celebratory year, hundreds of passengers joined Prairie tank 150 (deputising for Met No1 which has a suspected smoke box leak) and Sarah Siddons and a class 20 diesel on a stretch of line has hasn't seen steam for many years.
Friends assisted with stewarding one carriage and with both passenger reception and marshalling at Harrow.
Five return trips were operated at hourly intervals from Harrow to Uxbridge and back and also marked the 75th anniversary of the opening of the present Charles Holden designed station at Uxbridge in December 1938.
One elderly gentleman passenger was heard to remark that he had now travelled by steam train into each of the three Uxbridge stations: Underground, and the now closed High Street and Vine Street.
The runs might have been the last for Underground 150, but steam will be back on the Underground in 2014.
The photo, courtesy of Graham Smith, shows L150 at Ruislip Manor.