Grand daughter visits Met No 1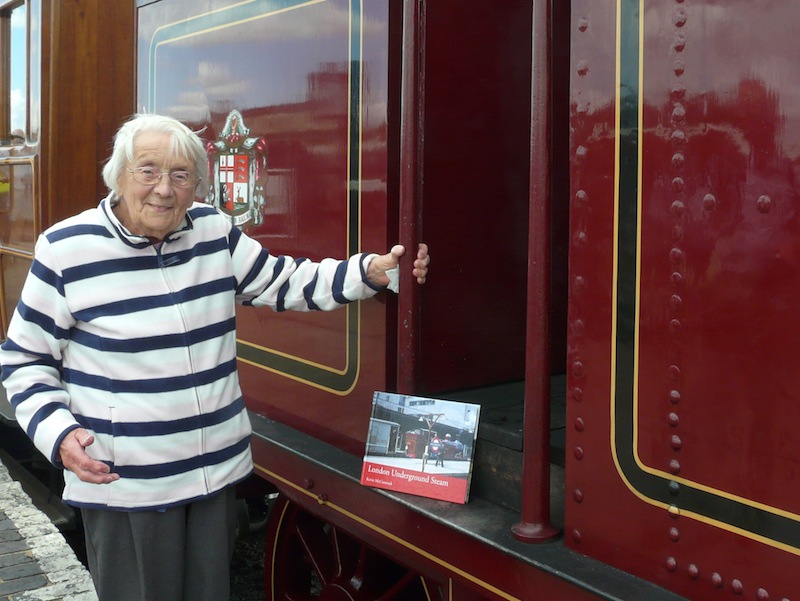 Special guest at Discover Forgotten Metro-land at Buckinghamshire Railway Centre at the weekend was Jean Tyson, grand daughter of Thomas Foster Clark, locomotive engineer of the Metropolitan Railway.
Clark, who designed the E-class locomotives also designed Met No1 which was restored for the Tube 150 celebrations this years.
Jean, 90, was presented with a copy of London Underground Steam by Friends' Secretary Guy Marriott, as a souvenir of her visit to Quainton Road.