Routemaster RM1 in the sunshine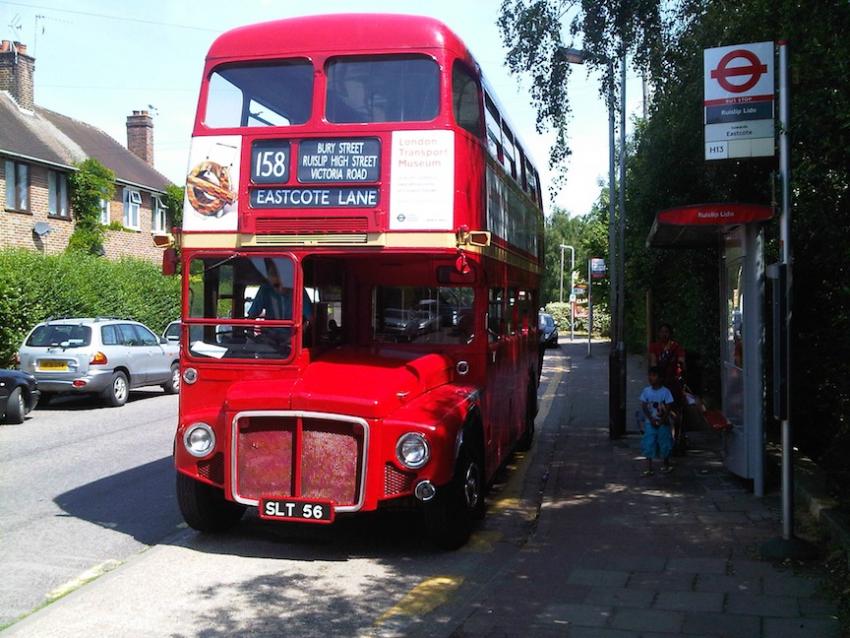 Famous Routemaster RM 1 took part in the Uxbridge running day on 14th July where nearly 250 passengers were treated to a heritage bus trip around the area.

Said one of the drivers, Friend, Ian Reed, "More than half of the people who joined the trips weren't transport enthusiasts, but they were fascinated by the experience of riding on the historic vehicle."

Driving was shared with Colin Stannard, with Graham Smith as conductor. The crew handed out lots of RM1 leaflets and responded to many enquiries about the vehicle and the Museum.

The photo, by Ian Read, shows RM 1 at Ruislip Lido.