RF 537 AT ELSTREE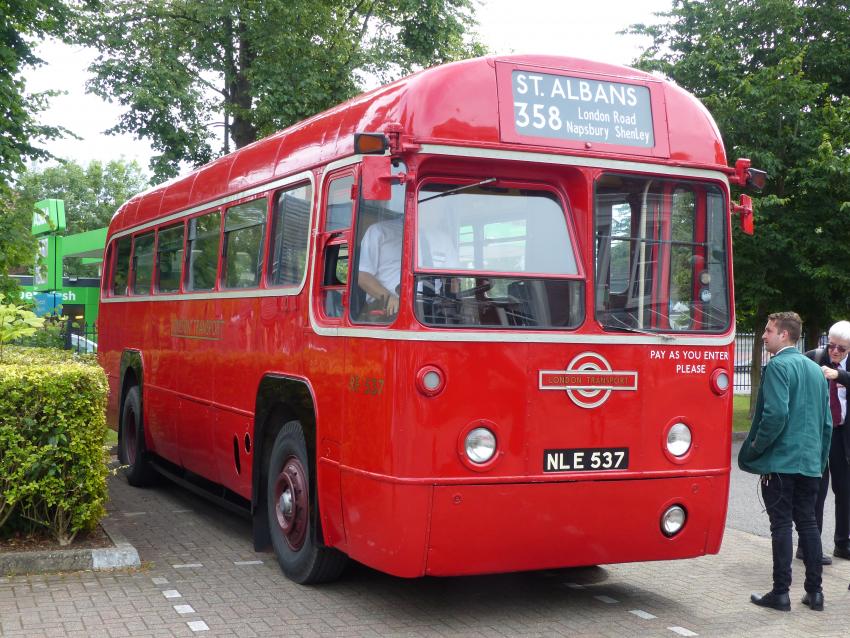 London Transport Musuem's RF 537 took part in the Elstree and Borehamwood Classic Bus Running Day on Sunday 19th June.
The event was held to mark the centenary of bus services within the town and was organised by the Amersham and District Motorbus Society in conjunction with the Elstree and Borehamwood Town Council.
The RF operated journeys to Harpenden and St Albans, crewed by volunteers from the London Transport Museum Friends.