LTM AT LBM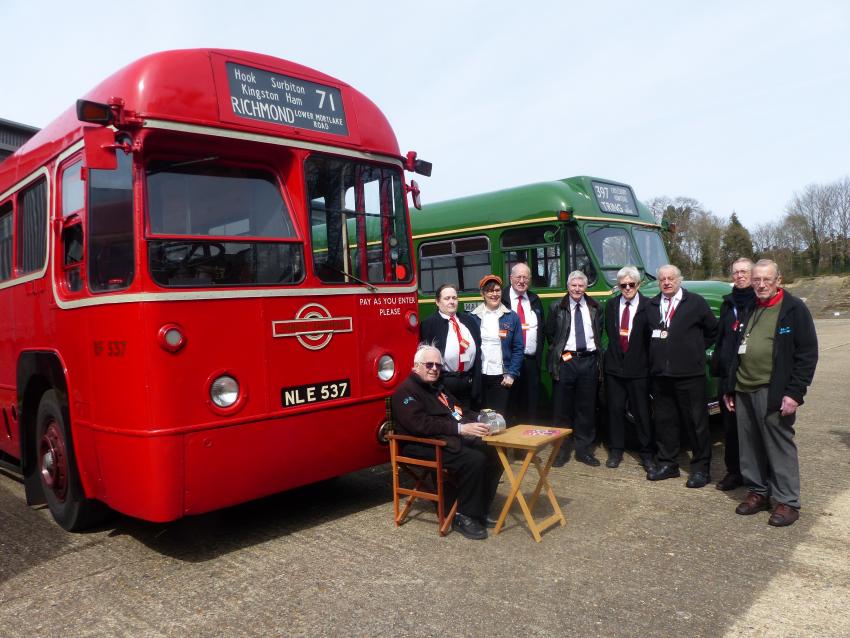 London Transport Museum's RF 537 attended the Spring Gathering at the London Bus Museum at Brooklands on Sunday 10th April.
It was crewed and stewarded by volunteers from the LTM Friends.
As an added attraction, the volunteer team also took along a handling table, so that younger visitors could try their hand at operating a Gibson ticket machine.
The LTM Friends' sales stall was also in attendance and took roundly £1,900 from the sale of donated books, ephemera and other transport-related items.