DMS 1 ON ROUTE 101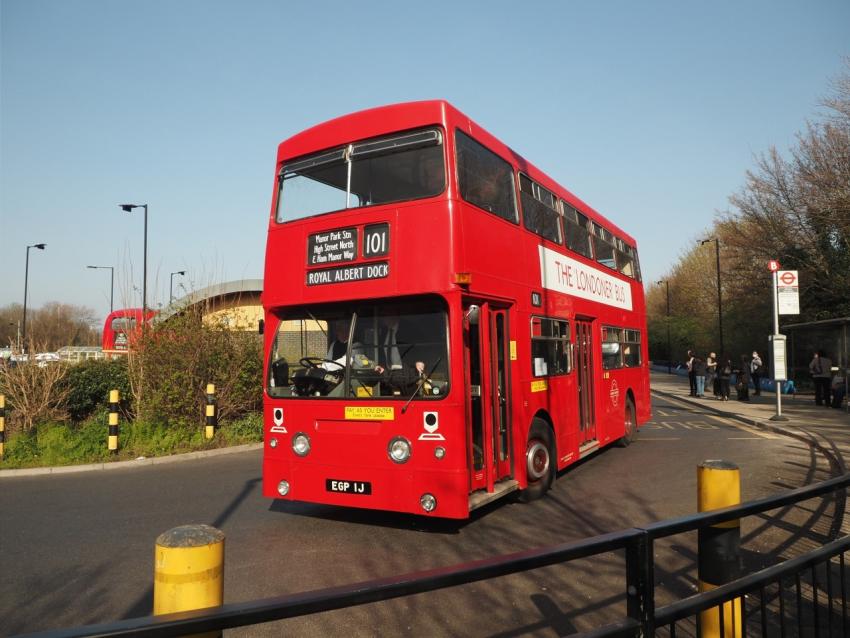 London Transport Museum's DMS1 took part in the route 101 Heritage Bus Running Day on Saturday 26th March. It was driven and crewed by volunteers from the London Transport Museum Friends.
All the 35 or so buses taking part in the event were busy all day; DMS 1 carried 374 passengers. While enthusiasts were a significant part of the load, people going about their ordinary Saturday business (and locals who had heard about the event) appeared to be in the majority – shopping bags outnumbered camera bags, especially in the afternoon.
The event was organised by the London Bus Museum.
The accompanying photo is by Nigel Eadon-Clarke.
It is planned to take London Transport Museum's RF537 to the Spring Gathering at the London Bus Museum at Brooklands on Sunday 10th April.