BOOK SALE AT ACTON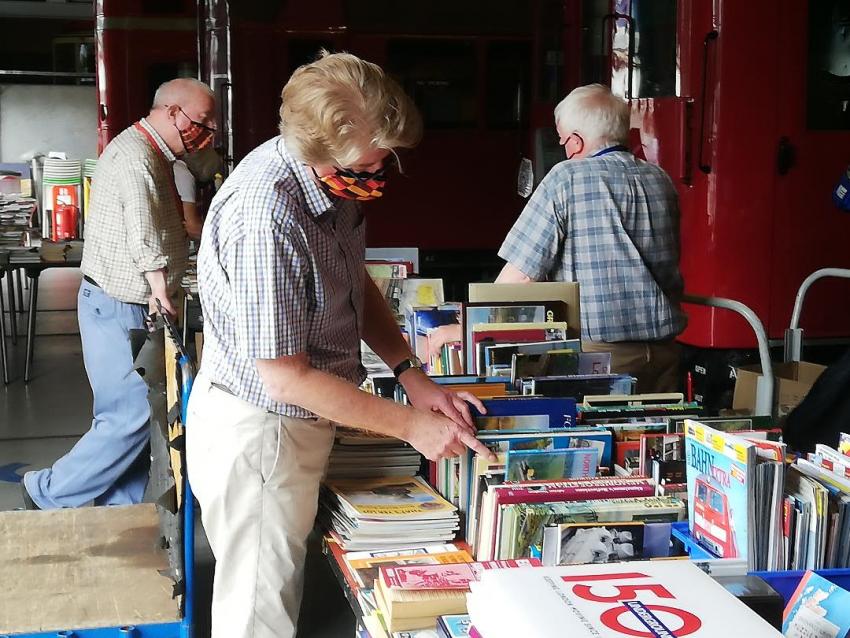 Many Friends sought bargains at Acton Depot on 16th/17th July in a grand booksale.
The event was staged to clear, at bargain prices, the substantial number of books which had been donated during the recent lockdowns. With many Friends paring down their collections, this was a golden opportunity for others to grab a bargain.
Sales totalled over £1,200, with the surplus earmarked for the support of Museum projects.
Even the Museum Director was seen bagging a bargain!