SALES STALL BACK IN ACTION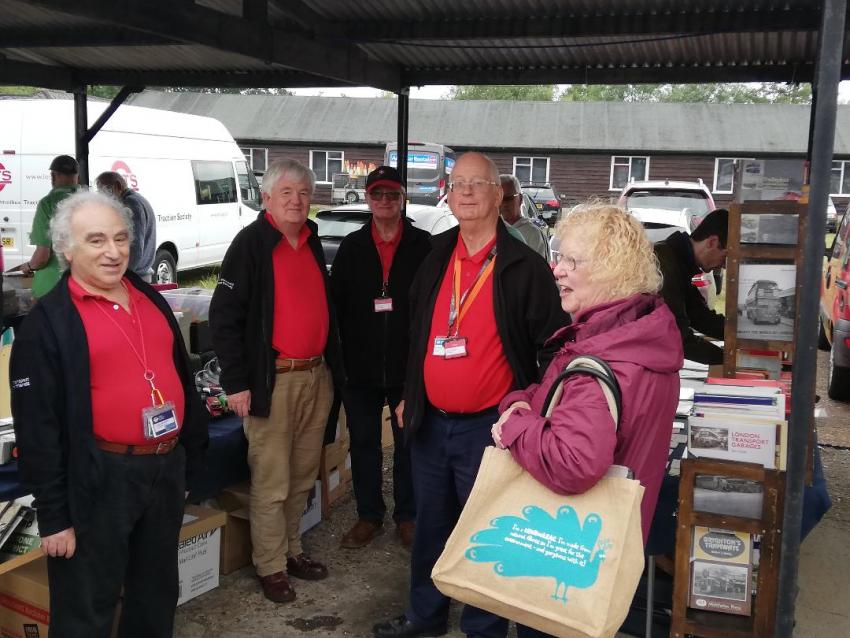 The London Transport Museum Friends' Sales Stall made a welcome return to the London Bus Museum summer event at Brooklands on 27th June. This was the first external event that the sales team had attended for well over a year.
The stall took over £1000 from the sale of donated transport publications and collectables. These receipts will be used by the Friends to support London Transport Museum conservation and educational projects.