ACTON DEPOT OPEN WEEKEND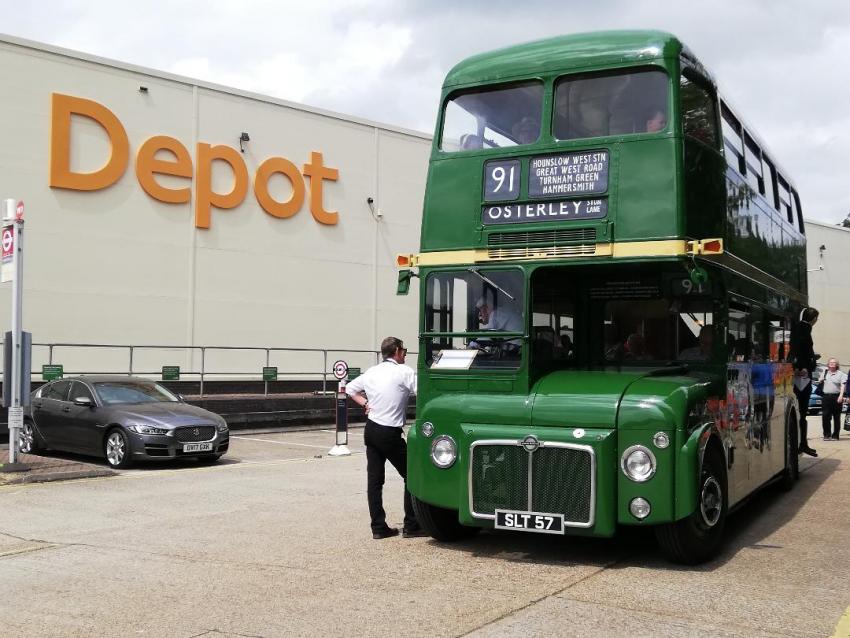 The heritage bus service operated by London Transport Museum Friends was a popular feature of the Depot Open Weekend on 13th and 14th July.
A half hourly service was operated on short local tours by RM2 (from the Museum's collection) and RTW467 (on loan from its private owners).
1,131 passengers were carried over the two days, beating the 823 pasenger total from July 2018 by a wide margin.
The Friends sales stall took £1,777 from the sale of donated transport memorabilia.
The photo (by Barry LeJeune) shows RM2 reliving its past conection with route 91, albeit in its currrent green livery.