SCOOTERS MEET AT BROOKLANDS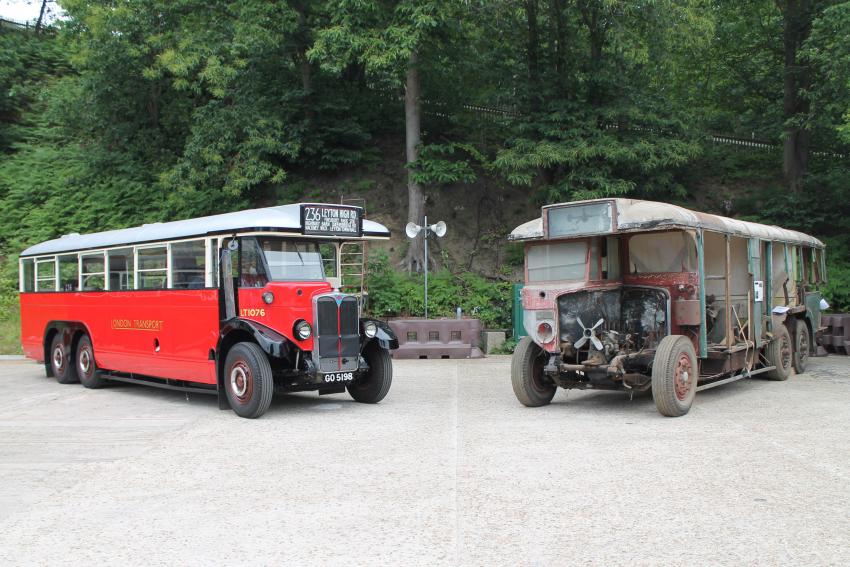 London Transport Museum's restored "Scooter" LT1076 met its unrestored class mate LT 1059 at the summer event at the London Bus Museum at Brooklands on Sunday 23rd June. LT 1059 awaits restoration by the LBM when time and money allow.
Both vehicles are seen together in the accompanying photo by Phil Hambling.
LTM's Leyland Cub C94 also attended the event and is to stay on for a while on loan for display at the London Bus Museum.