SEVENOAKS RUNNING DAY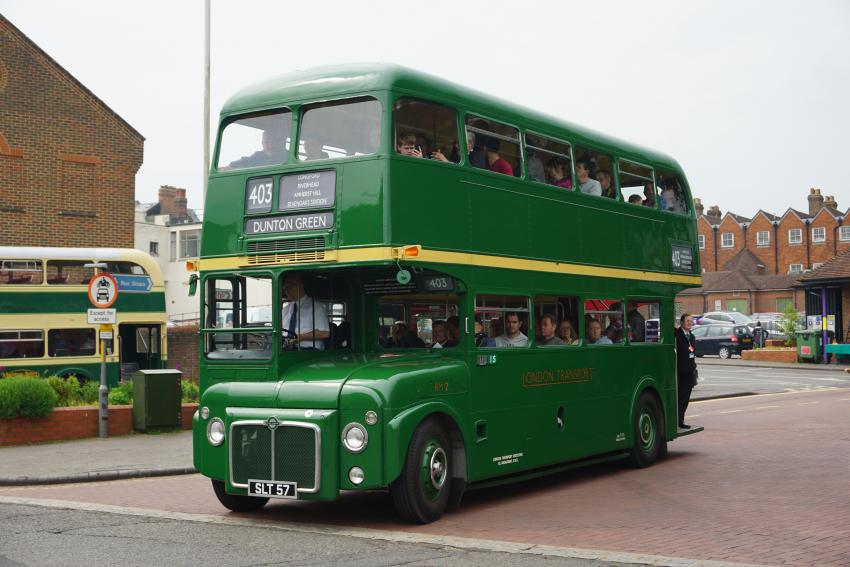 London Transport Museum's prototype Routemaster RM2 took part in the Country Bus Rallies' Running Day at Sevenoaks on Sunday 19th May
The bus operated four round trips in public service; Sevenoaks-Westerham twice; Sevenoaks-Dunton Green twice; and carried 157 passengers in total. The bus was crewed and stewarded by volunteers from London Transport Museum Friends.
The event was well attended and seemed to attract interest from local residents as well as enthusiasts.
The accompanying photograph, byTerry Torch, shows RM2 leaving Sevenoaks Bus Station on a 'short' to Dunton Green.