RF 537 VISITS LONDON BUS MUSEUM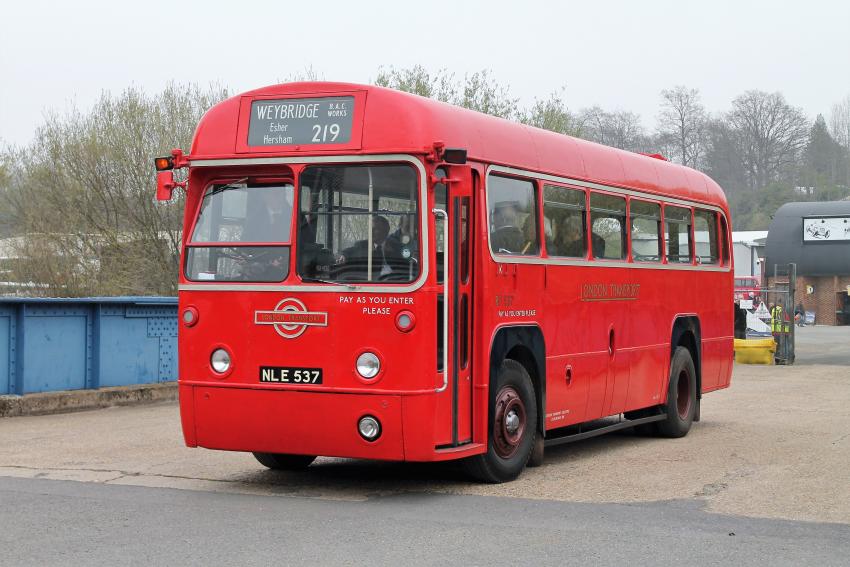 RF 537 made an unexpected appearance at the London Bus Museum's Spring Gathering on Sunday 7th April.
It was a last minute substitution for FRM 1, which suffered a minor technical fault after setting out from Acton Depot.
RF 537 was on static display at Brooklands.
The London Transport Museum Friends sales stall also attended and achieved receipts of over just £1,000 from the sale of donated items of transport memorabilia.
The photo is by Phil Hamling.