UPMINSTER BY 1938 TUBE TRAIN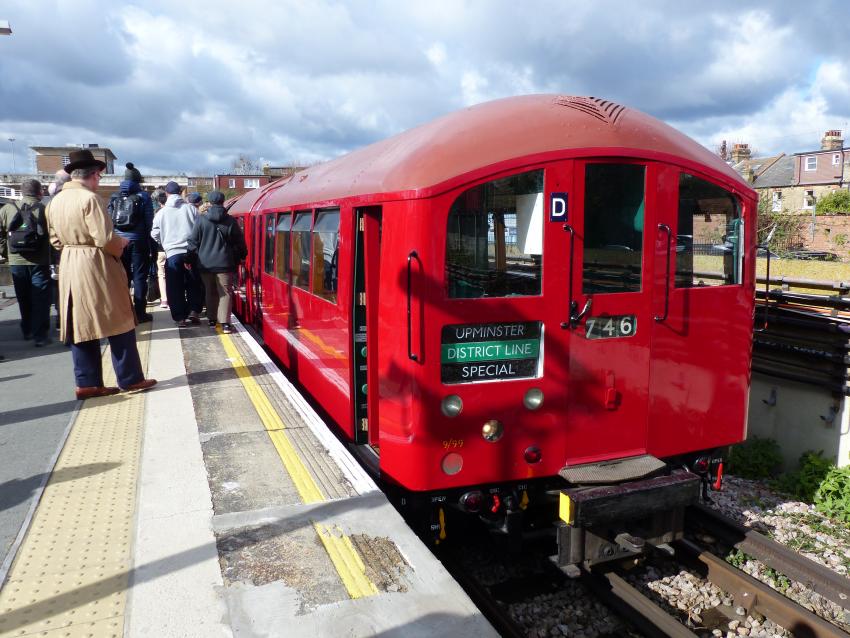 London Transport Museum's art-deco 1938 tube train had another successful outing on Sunday 17th March.
The first trip took the train from Northfields to Upminster direct via District Line; then trip two back to Acton Town via Baker Street and Rayners Lane.
Both trips were fully booked. Lots of happy passengers enjoying the sights and sounds of a tube ride from 40 years ago and more. Remember Busby ads for BT and secretarial vacancies paying £29 per week?
The train was stewarded by volunteers from the London Transport Museum Friends