TF COACH VISITS EPPING ONGAR RAILWAY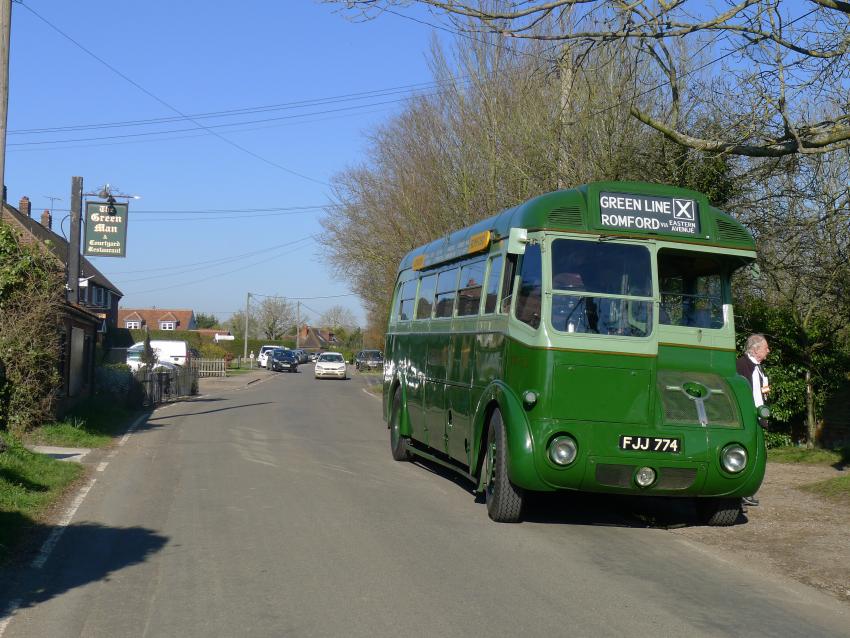 London Transport Museum's 1939 Green LIne TF coach was a star attraction at the Green Line themed event at Epping Ongar Railway on Sunday 24th February.
The coach was on a rare outing from the London Transport Museum's Acton Depot. It was on static display at North Weald, where it attracted considerable public attention and acclaim.
The coach took part in a special photo shoot at Toot Hill, where the accompanying picture was taken.
Transport of the coach to the event was sponsored by the London Transport Museum Friends.