1938 TRAIN TOURS CIRCLE LINE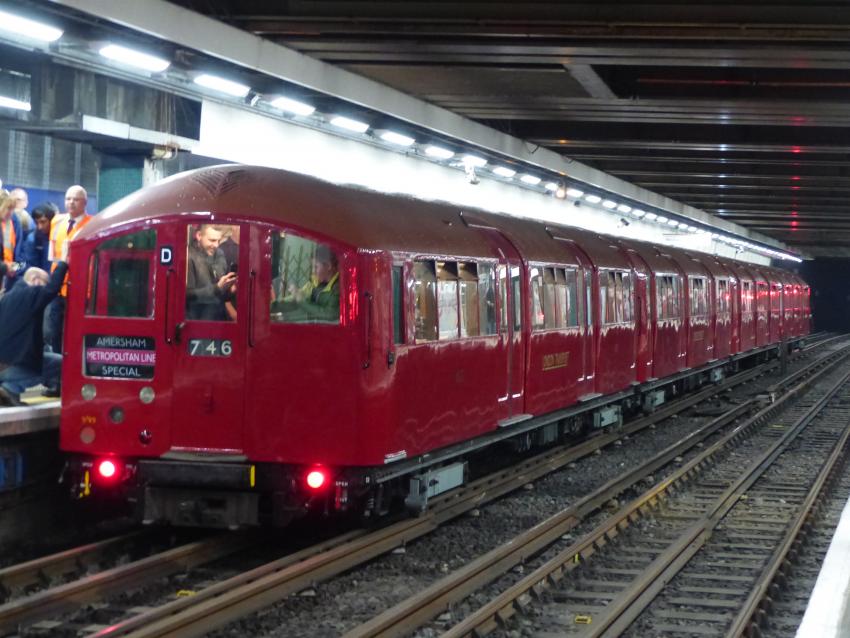 London Transport Museum's art-deco tube train toured the Circle Line and the extremities of the Metropolitan Line on Sunday 24th February.
The train operated two fully-booked trips. The first run was from Ealing Broadway to High Street Kensington, then right round the Circle, continuing on again to Moorgate, where this trip terminated.
The second trip took the train from Moorgate to Amersham, returning via Harrow On The Hill and Rayners Lane to Ealing Common.
The train was stewarded by volunteers from the London Transport Museum Friends.
More trips by the 1938 art-deco train are planned for later in 2019. Watch the Museum website for further details - or join the Friends for advance notification .