A WET BUT SUCCESSFUL DEPOT OPEN WEEKEND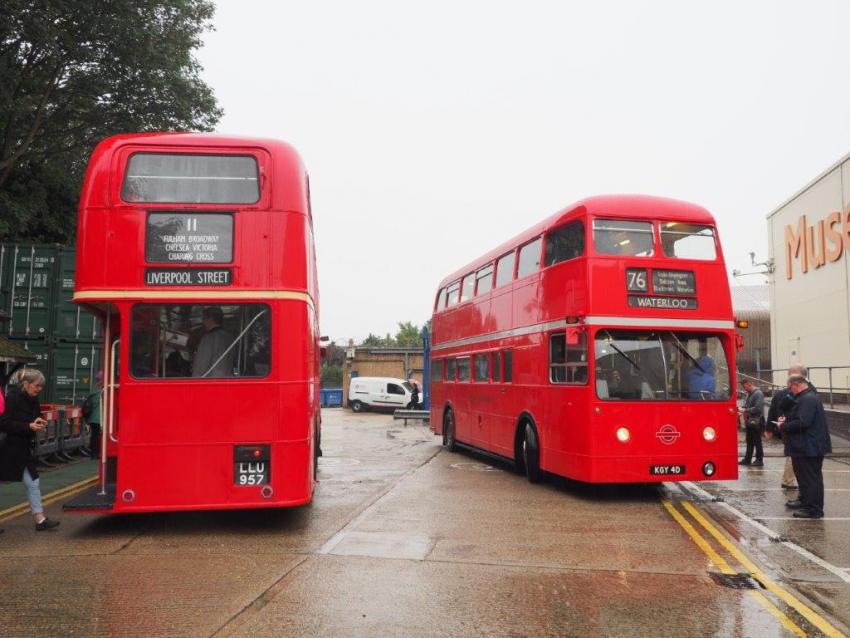 Rain throughout the day on Saturday and on Sunday morning did not deter visitors to another successful Museum Depot Open Weekend at Acton on Saturday and Sunday 22nd and 23rd September.
The heritage bus trips, operated by FRM 1 and RTW 467, and crewed by Friends' volunteers, were particularly popular and carried 1,423 passengers over the two days.
The Friends sales stall took £6,450 from the sale of donated items of transport ephemera and memorabilia.
33 new Friends were recruited.
Volunteers from the Friends assited with many of the other Depot Open Weekend attractions.
The photo, by Nigel Eadon-Clarke, shows FRM 1 and RTW 467 on the heritage bus runs.