May Metropolitan steam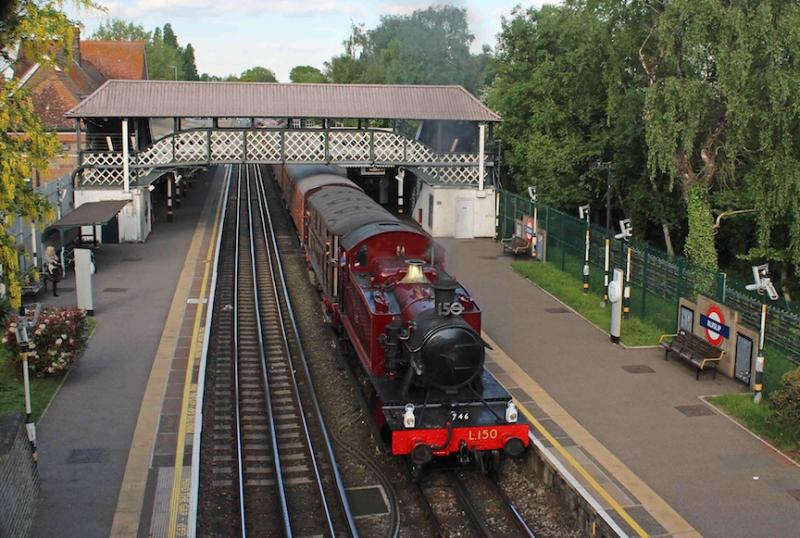 Steam trains returned to the northern end of the Metropolitan Line in a four-day event over the Late May Bank Holiday, as part of the ongoing Tube 150 celebrations. The Friends were there and played an active part.

Three steam locomotives were used: Met Loco No 1, GWR Prairie Loco No 5521 - specially painted in London Transport livery and renumbered L150 - and GWR Pannier Tank 9466. These steam locomotives were supported by Class 20 diesel locomotives. Met electric loco Sarah Siddons also formed part of each train.

The Friends acted as carriage stewards on coach 353 (which was restored with Friends funding and an HLF grant.) They also ran a sales and information stand at Amersham.

Roundly 2,700 tickets were sold, but many more people watched and enjoyed the spectacle. As with the January 2013 steam runs on the Circle Line, the public enthusiasm and goodwill was very apparent; and the whole event was again an example of successful and meticulous planning, with great teamwork in the delivery.