FRIENDS SUPPORT ACTON OPEN WEEKEND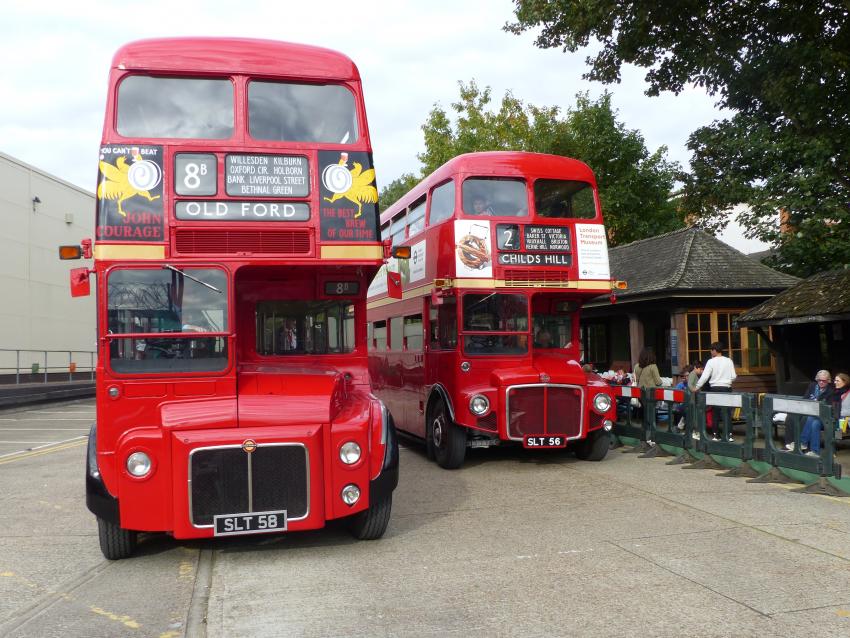 Volunteers from the Friends supported a successful Acton Depot Open Weekend on Saturday 23rd and 24th Septemebr.
The heritage bus service, planned and operated by Friends' volunteers, carried 1,126 passengers over the two days. The Museum's prototype Routemaster, RM1, was joined by the third prototype bus, RML 3 from the London Bus Museum, to operate the short local sightseeing trips.
The ever-popular Acton MIniature Railway carried 1,281 passengers over the two days; and this event also saw the 30,000th passenger on the Railway at this site, to whom a suitable presentation was made.
The Friends' stall took £6,470 from the sale of books and other transport-related memorabilia.
31 new Friends were recruited.