FRESH APPEAL FOR LEYLAND BUSES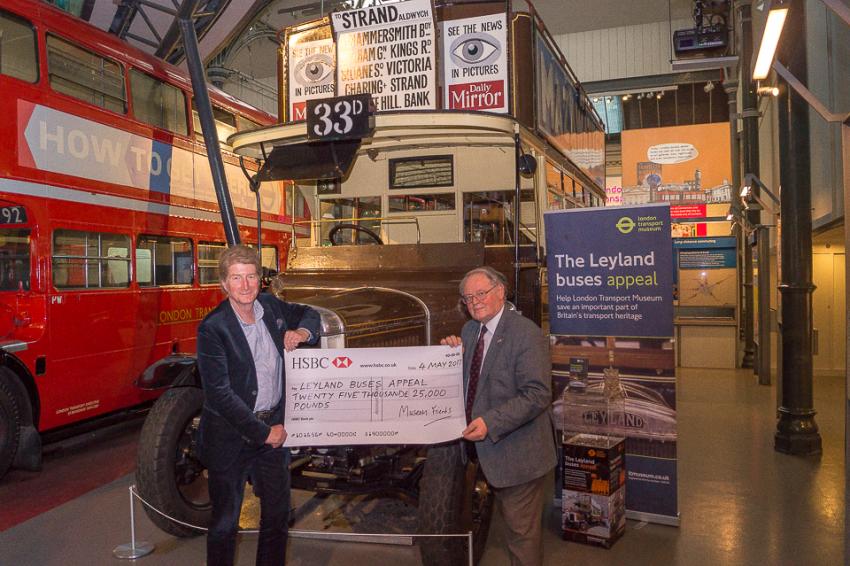 The Friends have kick-started a further fundraising drive for the Leyland Buses Appeal. This appeal supports the acquisition by the Museum of three immaculately restored Leyland buses from the Mike Sutcliffe collection.
The first of the trio - the 1914 LNWR charabanc - was handed over in September 2015. The second vehicle - the 1924 Chocolate Express double-decker - has now arrived and is curently on display at Covent Garden. The third bus - the 1908 London Central double-decker - is due to arrive next year.
In the photo, Friends' Chairman Barry LeJeune, is seen (right) handing over a cheque for £25,000 to Sam Mullins, Museum Director. The donation was made possible by a generous bequest to the Friends from the late David Tooth.
For further information on the ongoing Leyland Buses Appeal, and to make a donation, please click on the link below
http://www.ltmuseum.co.uk/support-us/make-a-donation/bus-heritage