CHARABANC AT REGENT STREET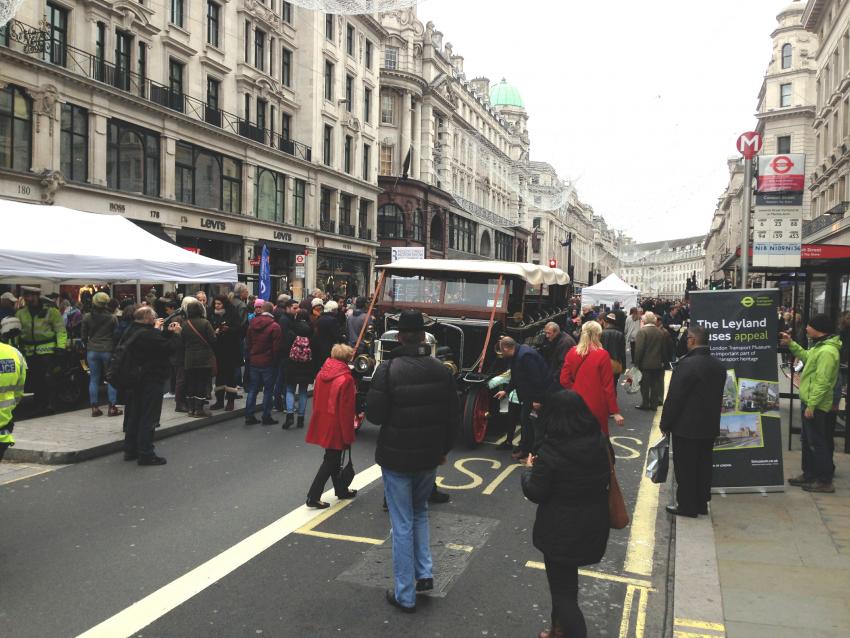 London Transport Museum's 1914 Leyland Torpedo Charabanc was at the Regent Street Motor Show on Saturday 5th November.
Its appearance promoted the Leyland Bus Appeal: the fund set up to finance the acquisition by LTM of three Leyland buses from Mike Sutcliffe's collection - all with a London connection.
For more information on the appeal, go to http://www.ltmuseum.co.uk/support-us/make-a-donation/bus-heritage
The Regent Street event marked the last appearance of LTM heritage buses at outside locations in 2016. Ian Read calculates that 20 events were covered in 2016 (not including Battlebus), involving 38 'vehicle days' and 136 volunteer 'driver/conductor/steward days'. Total public exposure is difficult to calculate precisely, but a reasonable estimate that LTM buses will have been seen by well over 1,000,000 people at external events during the course of the year.