MUSEUM BUSES AT EPPING ONGAR RAILWAY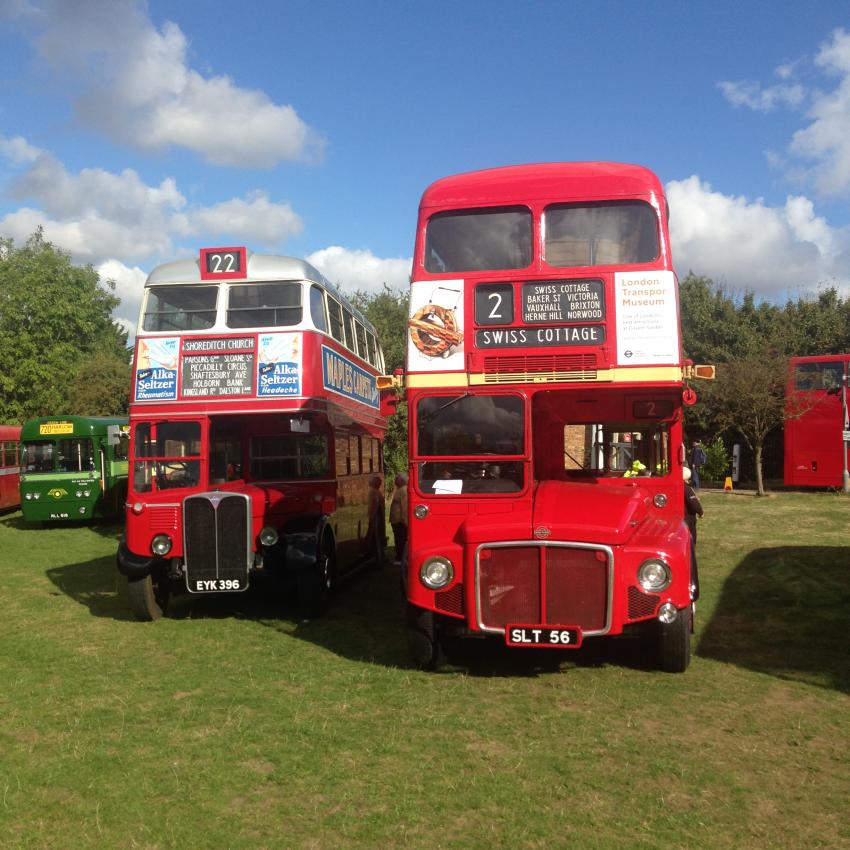 The London Transport Museum buses that attended the event at North Weald were the first prototype Routemaster RM1 and Leyland Fleetline DMS 1.
RM1 is seen here alongside RT 1 from the London Bus Museum.
RM 1 operated one return passenger journey on route 339 between North Weald and Ongar - 'Two Brewers', carrying near capacity loads. Otherwise the buses were on static display, along with many other "Number Ones" and other unique or unusual preserved vehicles.
Photo: Ian Read