TWICKENHAM GARAGE OPEN DAY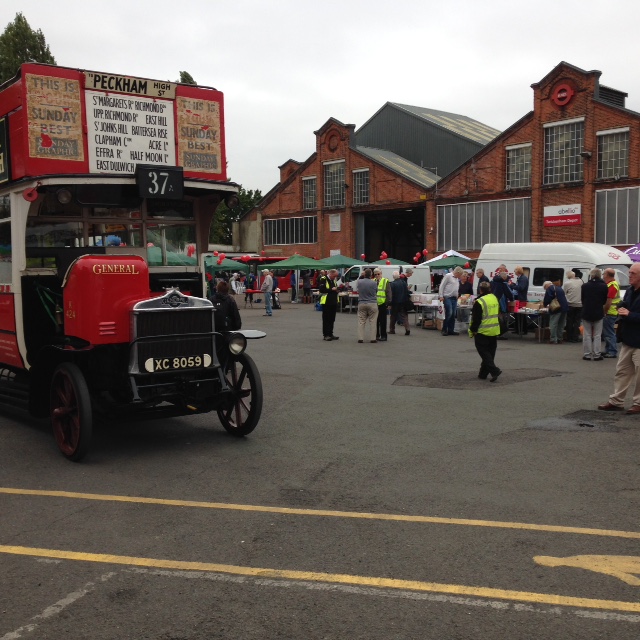 The Friends crewed two buses from the Museum's heritage bus fleet: K424 (pictured) and gold-liveried RT 4712. The event featured a variety of heritage buses, modern buses, local charities' stalls, a fire engine, an ambulance and plenty for children to get involved with. It was attended by a diverse range of visitors, including many from the local community.
Nearly one thousand visits were recorded to the Museum's two buses.
The Friends' sales and information stand also attended and did good business in transport memorabilia sales and in promoting the Museum and its Friends.
Photo: Ian Read