HERITAGE DAY AT AMERSHAM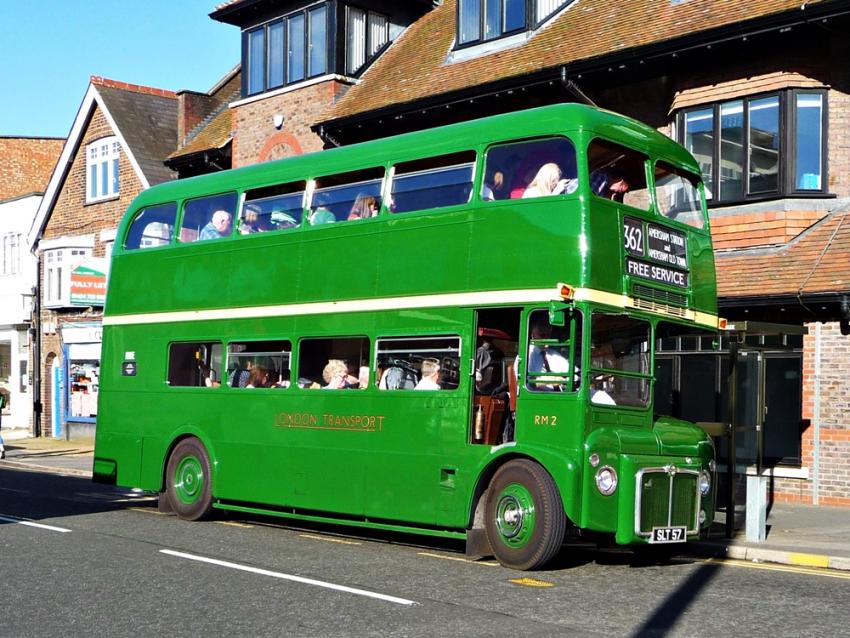 The bus service, operated by the second Routemaster prototype (RM2) appropriately in Country Bus green livery, carried just over 1,000 passengers throughout the day.
RM2 is part of the London Transport Museum's heritage bus collection.
The service formed part of the annual Amersham Heritage Day celebrations.
Photo: Laurie Akehurst