BATTLE BUS ON THE SOMME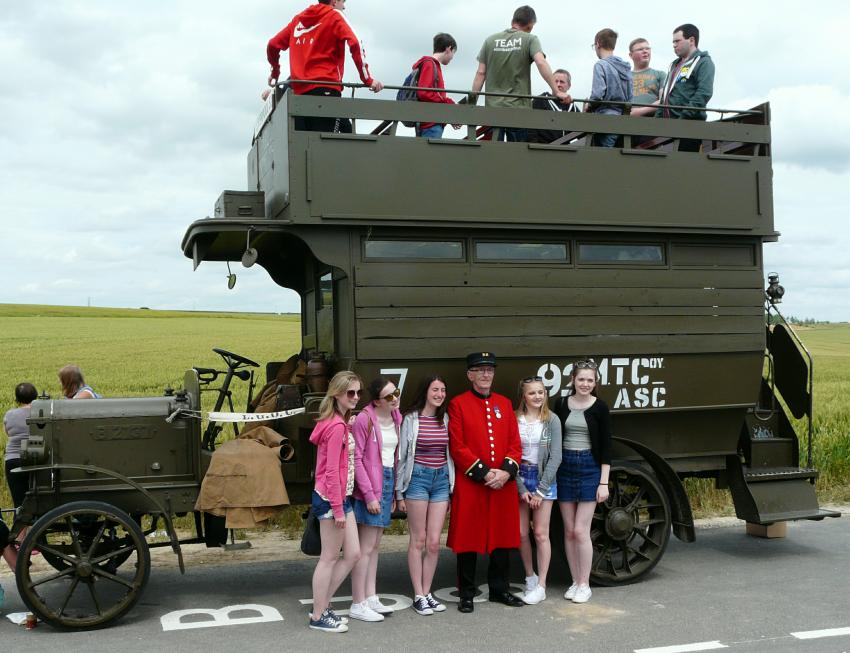 London Transport Museum's 1912 B-type Battle Bus has just returned from a memorable trip to the Somme battlefields.
The bus was a static display at a number of WW1 sites, including the Lochnagar Crater (where the picture was taken); Albert airport (where visitors to the Somme memorial service on 1st July assembled for a "park and ride" connection to the Thiepval memorial); and at the overnight vigil preceding the service at Thiepval.
Battle Bus was accompanied by a mobile display vehicle with an exhibition explainng the role that London buses and London busmen played in the First World War. Museum curators, wartime historians and members of the Friends were there in support.