SUPPORTING SHEPHERDS BUSH GARAGE OPEN DAY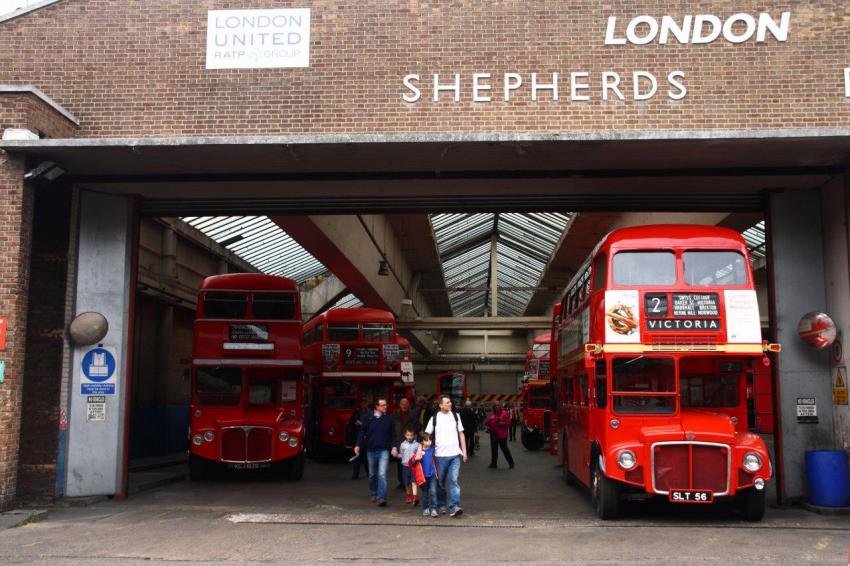 Two vehicles from the Museum's heritage bus fleet attended: RM1 and DMS1, both crewed by Friends' volunteers. DMS 1 operated out of Shepherds Bush (on route 220) from 1979 to 1977. RM 1 was briefly allocated to the garage as a driver training bus in 1960.
The Friends' sales and information stall was also in attendance.
Photo by Damon Cross.